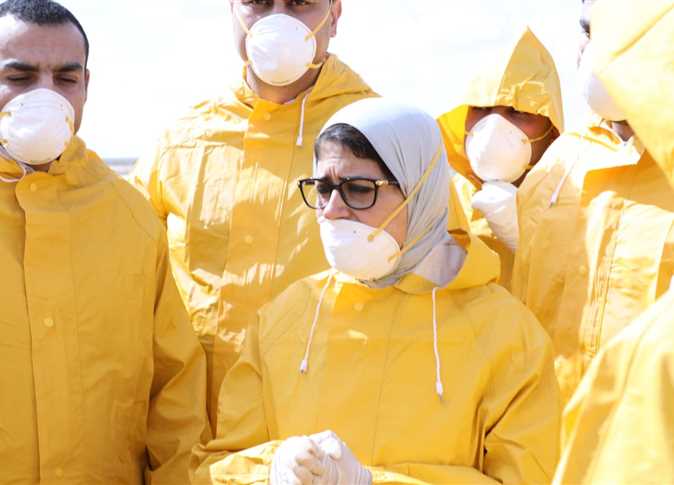 Official Spokesperson for the Egyptian Health Ministry Khaled Megahed denied rumors circulating on social media that Health Minister Hala Zayed handed over a treatment discovered in Egypt for the coronavirus to China during her recent visit to the country.
Zayed's visit came to show solidarity with China, given the strong relations between the two countries, on instructions from President Abdel Fattah al-Sisi, Megahed added.
During her official visit, Zayed delivered a message of support from Sisi to the Chinese people over the coronavirus epidemic, dubbed COVID-19, which has claimed over 3,000 lives worldwide and infected nearly 100,000 people, with most of the cases and deaths in China.
Megahed added that the minister's visit to China also aimed at exchanging expertise and data with health authorities, noting that China has provided very valuable information to Egypt, including the latest precautionary measures needed to control the spread of the disease.
Zayed and the accompanying delegation entered a two-week quarantine period upon their return to Egypt, according to the Ministry, which warned social media users to avoid circulating misinformation about COVID-19 in order to prevent confusion. 
Three cases of coronavirus have been confirmed so far in Egypt, with nearly 5,000 cases of the respiratory illness having been reported across the Middle East. Iran remains the epicenter of the outbreak in the region, with 124 confirmed deaths so far and 4,747 confirmed cases, according to The Associated Press.
Edited translation from Al-Masry Al-Youm