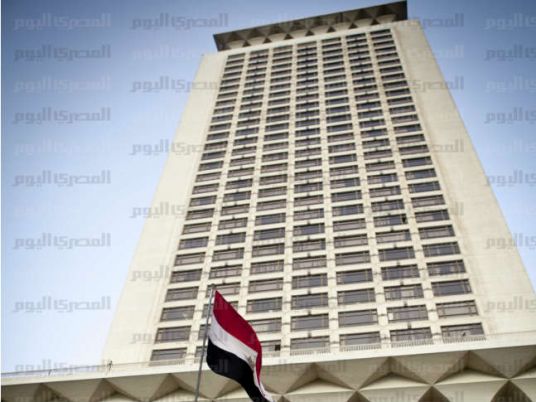 In response to a statement released on Wednesday from the spokesperson of the European Union's (EU) Foreign Affairs and Security Policy that expressed concerns on the increasing number of arrests against political activists in Egypt, Egypt's Foreign Affairs Ministry officially denied these claims.
Through a statement released from the official spokesperson of the Foreign Affairs Ministry, Ahmed Abu Zeid, Egypt addressed the EU spokesperson Maja Kocijancic, who stated that the increasing number of arrests against human rights defenders, political activists and bloggers in the past few weeks has been a 'worrying development'.
Abu Zied explained that Egypt is a lawful state that support the presence of independent media outlets and freedom of expression, noting that the statements from Kocijancic are simply 'incorrect'  to the reality in Egypt.
"These statements are inconsistent with the mutual understandings between the two sides that relate to the priorities of Egyptian / European partnership," Zied stated.
Egypt's foreign ministry spokesperson added that these statements  do not serve the channels of dialogue between Egypt and the EU in a framework of partnership, transparency and mutual respect.
"Egypt has itself concerns about various aspects of the human rights situation in the European Union, including the enormous difficulties and mistreatment of many migrants and refugees, the transgressions of law enforcement authorities, the increasing impact of the rise of extreme right-wing movements and parties, and the associated manifestations of racism, discrimination, violence and hate speech" Zied said.
He further added that Egypt's independent and diverse media outlets are good evidence that it encourages freedom of expression, pointing out that there is no citizen in Egypt who has been prosecuted simply for criticizing the Egyptian government or discussing human rights.
Kocijancic's statement also stipulated that the EU is supporting Egypt's sustainable stability, social and economic reforms as well as development.
It added that sustainable stability and security could only go hand in hand with the full respect of human rights and fundamental freedoms, in line with Egypt's Constitution and international obligations.
"In a moment when Egypt is seeking to consolidate democracy and the rule of law, the respect for peaceful expression of opinion and of criticism is important. Those standing for fundamental rights and democracy should not fear reprisals. We expect the Egyptian authorities to respect Egypt's Constitution and international obligations," she said.