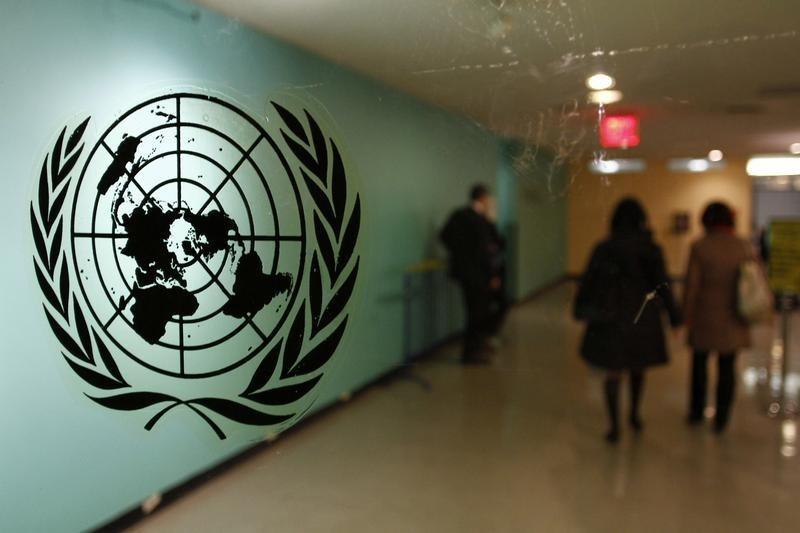 Egypt delivered a cross-regional joint statement at the UN General Assembly, on behalf of 108 countries.
Representing all the countries of the African Group and the countries of the EU, as well as a number of countries from Asia, North and South America and the Caribbean, at the high-level meeting of the General Assembly on financing for peacebuilding.
In the statement, the Permanent Representative of Egypt to the UN in New York, Osama Abdel Khaleq, stressed the importance of providing adequate, sustainable and predictable funding to support peacebuilding activities in conflict-affected countries, and the need to find a comprehensive solution to the funding challenge through researching all available financing options, including financing peacebuilding from the contributions of Member States to the UN budget.
He called for coming out, during the meeting, with specific practical results in the form of a resolution issued by the General Assembly.
He also explained that this is the first time of its kind that a group of countries across different continents speak with one voice to support investment in peacebuilding efforts and conflict prevention by providing appropriate funding.
Being the coordinator of the African Group on peacebuilding issues: Egypt made another statement on behalf of the African Group, in which it conveyed the aspirations of the continent, especially in light of its hosting of the majority of peacebuilding activities and efforts, said Abdel Khaleq.
"Peace cannot remain dependent mainly and exclusively on voluntary contributions. Sustaining the gains of peace and development requires sustainable and predictable financing, which will only come through the access of peacebuilding activities to the UN budget," he added.
Egypt also called on the President of the General Assembly to launch governmental negotiations to adopt a resolution dealing with all options for financing peacebuilding.
On the other hand, Egypt urged deepening the partnership between the UN and the AU to build the necessary human and institutional capacities for the African continent, especially by supporting the African Union Center for Post-Conflict Reconstruction and Development, hosted by Cairo, to enable it to lead regional peacebuilding efforts.