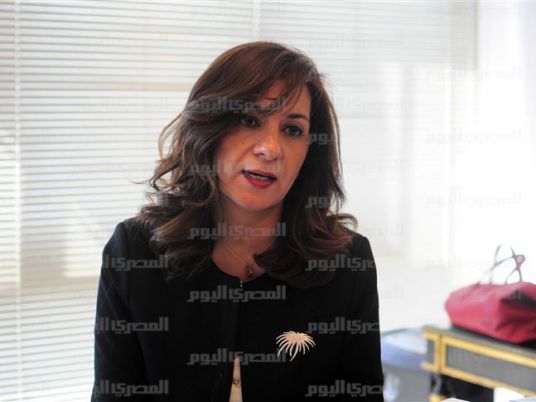 The Immigration and Egyptian Expatriate Affairs Minister, Nabila Makram, has revealed plans to create an up-to-date database on the number of Egyptians abroad through registering all work permits of nationals working overseas.
During a meeting of the cabinet committee for African affairs on Sunday, Makram said she has been in communication with several trade unions to count the number of its members who are abroad. She also unveiled efforts to introduce insurance plans for Egyptian expatriates.
On Saturday, the minister stated: "We don't have an updated database on Egyptians abroad; their number and their whereabouts." The statement was made during a meeting of the cabinet's sister committee for Arab Affairs.
She added that she has already begun coordinating with the Manpower and Immigration Ministry to calculate the number of Egyptians outside the country, with an aim to find out their addresses. She has also enlisted the help of trade unions in estimating these figures.
Expatriates represent a prominent political and economic bloc for Egypt, as they send money to their relatives and have money saved in Egypt, thus representing one of the main sources of foreign currency for the country. Politically speaking, the majority of Egyptians abroad — estimated at around five million — are eligible voters.
"I decided to mull the issue of Egyptians in Africa. I started with Ethiopia and met with Egyptian community there. Most of their requests, like establishing Egyptian schools abroad, for instance, are similar to those of the rest of Egyptians. The next visit will be to Uganda, before I continue on to other countries," said Makram.
The ministry, according to Makram, will be drawing up a proposal on how Egypt can best utilize the resource that is its expatriates.
The wants and needs of Egyptians in Africa, according to Makram, are not widely known due to a skewed focus on expatriates in other regions like the Gulf. The ministry plans to boost Egypt's ties with African countries through a strategy of public diplomacy and will focus in particular on enabling Africans to study in Egypt.
Edited translation from Al-Masry Al-Youm