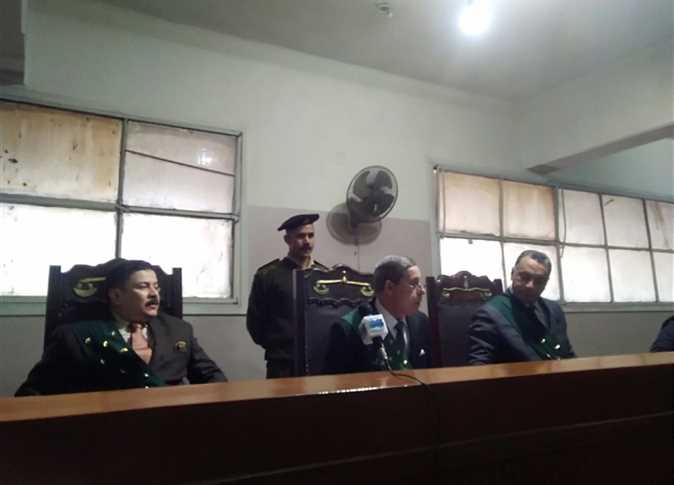 Kafr al-Sheikh Criminal Court on Sunday referred the papers of a man who killed his wife and three sons to Grand Mufti Shawky Allam before sentencing him to the death penalty.
The court set March 2 to read the verdict. A referral to the Mufti is required in the Egyptian court system ahead of death sentences, even though the mufti's opinion is advisory and not binding.
The session began amid tight security measures, as the defendant was present at an early time in the dock. The presiding judge proved his presence. The judge said the court had decided to convict the suspect, after finding him guilty of all the charges assigned to him.
The court began the hearings in the case on Saturday, during which it heard the prosecutor's pleadings and the decision to refer the suspect for criminal trial. The court also heard the defendant's defense.
The prosecution has charged the suspect with several counts of murdering his wife with premeditation, committing three other murders in which he slaughtered his children with premeditation, and possession of a knife.
The suspect confessed to the judge all the charges against him and that he killed his wife and three children.
Ahmed Ashour, the defense attorney for the suspect, said that his client had committed his crime under the influence of psychological factors, causing him to lose the ability to choose, after discovering a relationship between his wife and another person.
The defense explained that his client knew of this relationship through the discovery of messages on his wife's phone confirming the existence of this relationship, and she told him it was an old relationship, which affected him psychologically and made him kill his wife.
The details of the incident date back to December 31 when the police received a report that a man had found his wife and three children slaughtered inside their own apartment.
The investigation found that the husband of the first victim and the father of the children was behind the crime.
During the investigations, the husband admitted to the murder because of earlier marital disputes, and then intended to kill his wife and children.
Edited translation from Al-Masry Al-Youm