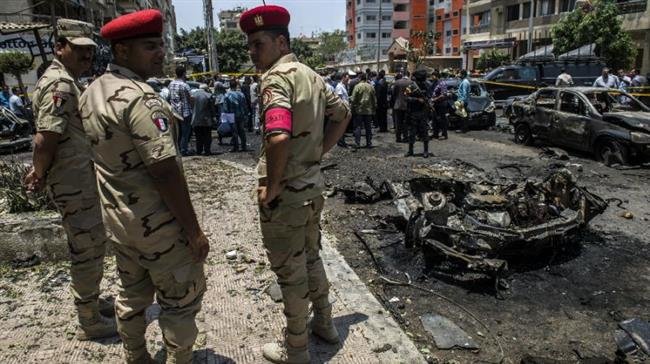 Egypt's Court of Cassation referred 219 Muslim Brotherhood (MB) defendants to a re-trial on Tuesday before the criminal court, to review the court ruling inserting their names in the terrorist entities list in 2017.
The list contained the MB group's senior leaders such as Deputy Supreme Guide Mahmmoud Ezzat and members of the guidance office Mohammed al-Morsi, Mahmmoud Hussein, Ibrahim Mounir, Medhat al-Hadad, Gamal Heshmat, who were accused of establishing the group's military wing and killing judges, policemen and military personnel.
According to investigations made by the public prosecution, the group formed specific committees such as the political committee and the media committee, to establish communication with political opposition in Egypt and carry out terrorist operations against police and military personnel.
The MB also formed a financial committee which gained money from the group's companies to buy weapons and bombs, such as al-Arabia for construction, al-Ryada and al-Andalus for real estate investment and al-Fursan for trading and supplying building materials.
The investigation added that the group also established a committee which offered courses on the terrorism ideology and the terrorist operations.
The Terrorist Entities Law, first applied in February 2015, states that the public prosecution should prepare two lists, including one on terrorist entities and another on defendants labeled as terrorists.
A Cairo Court of Appeal should issue a verdict that labels the entity or the defendants as terrorists, or another court issues a final verdict with terrorism charges against the person or the entity in order to be placed on either list.
Edited translation from Al-Masry Al-Youm