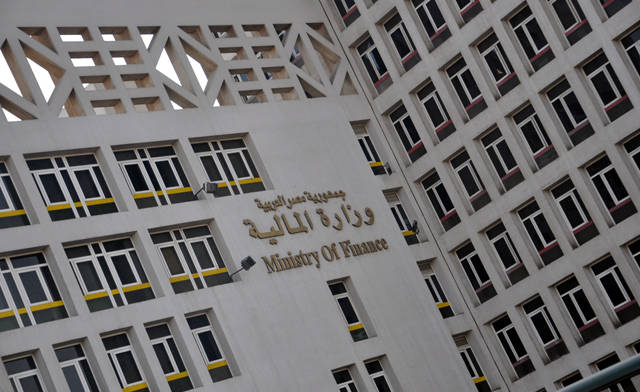 Egypt's Finance Ministry has requested from the Egyptian Cabinet to directly contract with Fitch and Standard and Poor's (S&P) to credit rate its US$1.5 billion bond issue, according to Al Borsa newspaper.
"Our first $1.5 billion sovereign bond will be launched in June, to be followed by a second offering in September," Investment Minister Ashraf Salman said on Monday at a conference in Dubai.
At the begining of this year, Egypt's Cabinet approved a plan to commence selling $1.5 billion in international bonds with the aim of attracting new foreign capital, meet the public budget deficit and pay its dollar liabilities.
Egypt's budget deficit has increased to reach approximately 6.9 percent of the GDP (LE159 billion), compared to 6 percent (LE119.6 billion) during the July-January 2013/2014 fiscal year, the Finance Ministry said on Monday
Meanwhile, Gulf countries' aid in the form of grants to Egypt has declined by 78.8 percent, to a total of LE7.9 billion during July-January 2014/2015, compared to approximately LE37.3 billion during the same period of the previous fiscal year.
Egypt faces a crisis in the payment of debts to foreign oil and gas companies. On Monday, Egypt delayed its target for repaying foreign oil and gas companies a $3.1 billion debt until mid-2016, approximately one year later than previously indicated, according to Reuters.
Moreover, the total government debt (domestic and external) reached almost LE2 trillion (86 percent of GDP) at the end of September 2014, compared to LE1.7 trillion (86.2 percent of GDP) in September 2013.