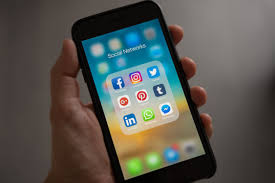 The Ministry of Finance is considering a tax on social media and search engine advertisements, according to Minister Mohamed Ma'ayat.
Although the tax is already approved by parliament, Egyptian MPs are pressuring the Ministry to officially impose it, according to Ahram Online. It would mirror existing taxes on advertising in Egyptian media, first applied in 2013 by Egypt's ousted president, Mohamed Morsi. Such taxes added 20 percent to the cost of all advertisements in newspapers, television, radio, the internet and other media.
Egypt has been searching for methods to improve its budget deficit, especially after committing to the IMF program in 2016. This commitment allowed Egypt to obtain an IMF loan in 2016 in exchange for undergoing a turbulent reform program, which began with floating the pound.
CNN reported that the Ministry might also apply a tax on goods sold on electronic trade websites, given that the Value-Added Tax (VAT) does not apply to such goods.
Defined by the European Commission as a "consumption tax assessed on the value added to goods and services", the VAT was first introduced to Egypt in 2016. 
Egypt applied this tax with the aim of increasing its tax revenue to LE32 billion, to tackle its budget deficit for the year 2016/17. The VAT was mandatory for all goods and services except for those specified by the law, including eggs, tea, sugar, fish, petrol and gas. Today, this tax constitutes 14 percent of the price of goods.