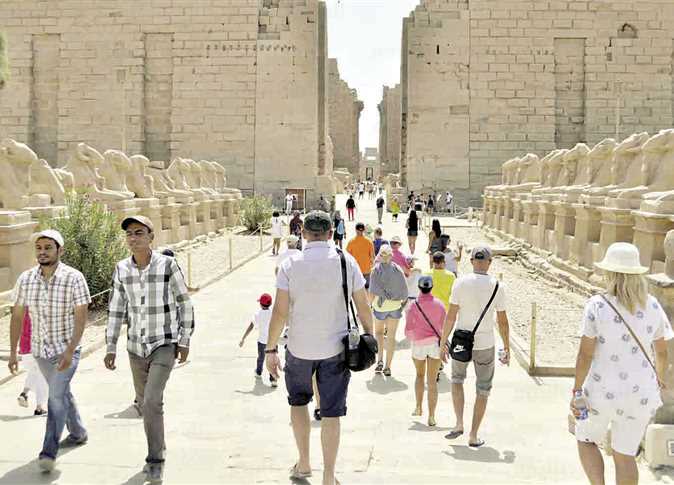 Egypt's Antiquities Minister Khaled al-Anany said on Friday that his ministry is considering relocating several of the sphinxes from Karnak Temple in Luxor to the Grand Egyptian Museum and the National Museum of Egyptian Civilization.
During a visit to Luxor on Friday, Anany said that the ministry would arrange the sphinxes within their new locations the same way as they are currently posing in Luxor's Avenue of Sphinxes.
Explaining the move, Anany said this would give the two museums a large new tourist attraction. Anany pointed that the sphinxes on the far sides of Karnak Temple were in the center of the temple, and said that in the first lobby of the Karnak Temple there were two rows of sphinxes, and the ancient Egyptians removed them from their original place to expand the yard in front of the second temple in Karnak.
According to the Antiquities Ministry, the Grand Egyptian Museum's construction has been completed at 88 percent and is set to open by 2020.
Constructed on approximately 500,000 square meters, the mega museum is located nearby the Giza Pyramids. The GEM is expected to be one of the largest museums in the entire world presenting a heritage devoted for a single civilization.
Edited translation from Al-Masry Al-Youm