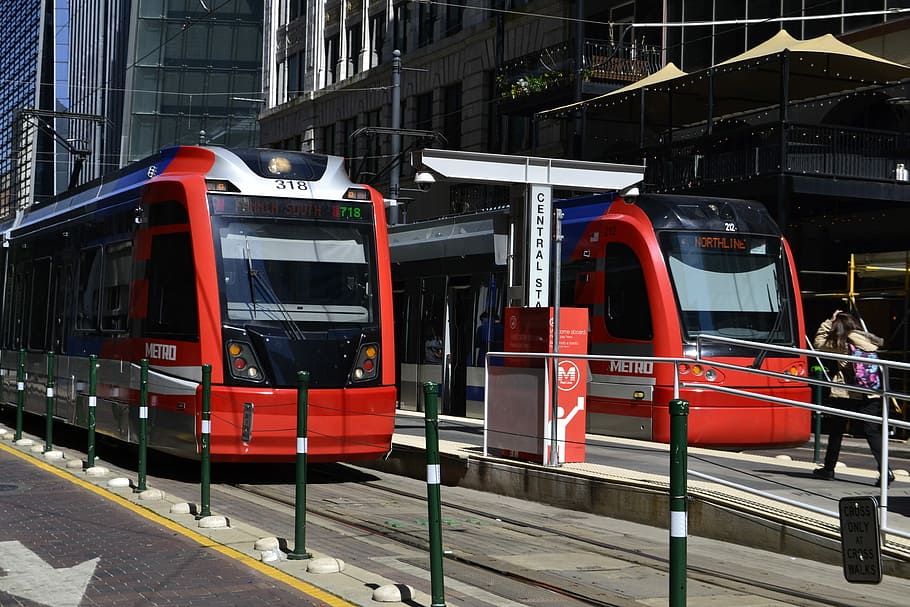 Egypt's Transportation Minister Kamel al-Wazir paid a visit to Volvo factories in Gothenburg, Sweden, where he discussed with officials from Volvo a project to establish a bus rapid transit (BRT) system in Egypt.
Wazir was received by President and CEO of Volvo Car Group Hakan Samuelsson, members of the Board of Directors of Volvo, and officials from the Swedish government at the factories, where he took a tour and was briefed on the latest technologies and various manufacturing processes.
Cooperation between Egypt and Volvo was also discussed during the visit, and the Minister pointed to recent activity in Egypt's road and transportation sectors, commenting as well on Egypt's openness to cooperation with international institutions and companies, including Volvo.
Discussions between Wazir and Volvo officials focused on the project to establish a BRT system, which refers to a public transport system utilizing buses that is designed to boost reliability when compared to a regular bus system, and in doing so incorporates roads dedicates solely to buses, alongside design features aiming to cut down on delays caused by passengers getting on and off the bus.
Wazir said in a statement that Egypt, amid ongoing efforts to expand public transportation to reduce pressure on roads, will implement a plan for the implementation of the BRT project on the Ring Road in Greater Cairo, following completion of construction work aimed at raising efficiency and expanding the road to eight lanes at least.
The meeting highlighted the BRT system's effectiveness in linking "smart cities," or urban areas that make use of information and communication technologies (ICT) to improve the quality of energy, transportation, utilities, and other services, with the aim of reducing waste and overall costs.
BRT systems have also been cited for their relatively speedy implementation time, as well as the lower cost associated with the system when compared to other means of transportation.
The Minister also said that he discussed opportunities for joint cooperation between Sweden and Egypt with the Swedish Minister of Infrastructure Tomas Eneroth, during the activities of the Third Global Ministerial Conference on Road Safety, which was held in Stockholm. The Minister cited the importance of Egypt taking advantage of Swedish expertise in transportation and road safety.
He also highlighted investments by various Swedish companies, led by Volvo and Scania, to cooperate with Egypt in the fields of transportation and road safety throughout the course of the BRT project.
Wazir invited the Swedish Minister of Infrastructure to visit Egypt to get acquainted with various development and infrastructure projects implemented by the government across the country.
Sweden, for its part, was receptive to sharing its expertise with the Egyptian side, with the aim of diversifying and improving public transportation options, which the government hopes will reduce congestion on traffic-packed roads in urban areas, especially as Egypt's population officially hit 100 million.
Vehicle exhaust fumes are also a major cause of air pollution in large cities.
Cairo, a city of upwards of 20 million people, was ranked as the second most polluted city in the world by the World Health Organization in 2018. A more recent report from Eco Experts lists Cairo as the most polluted city in the world – above New Delhi and Beijing.
Edited translation from Al-Masry Al-Youm