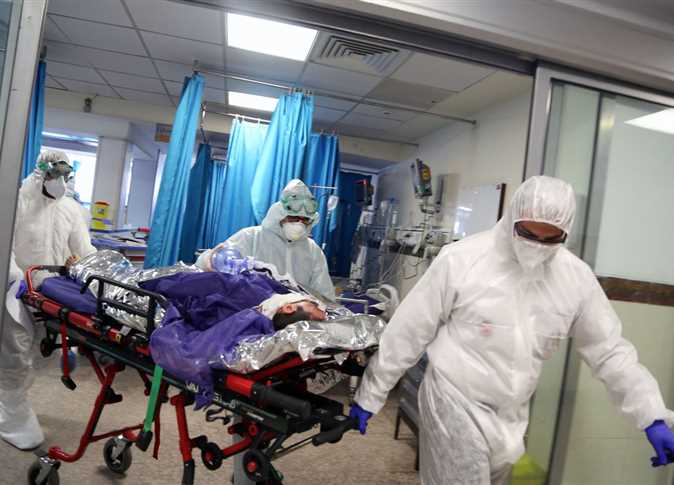 Egypt on Monday confirmed 125 new coronavirus cases, bringing the country's number of confirmed total cases so far to 2,190.
The total number of COVID-19 deaths has now reached a hundred and sixty-four nationwide, after announcing 5 deaths today.
The newly infected cases are all Egyptian nationals who returned from abroad or were in contact with previously confirmed cases in Egypt, Health Ministry Spokesperson Khaled Megahed said, adding that the total number of fully-recovered cases rose to 488 on Monday, all of whom have been discharged from isolation hospitals.
A total of 622 positive cases have been tested in Egypt, with all results now returned negative.
Forty-one cases left quarantine on Monday.
The Egyptian government on Wednesday extended its nationwide curfew until April 23 as part of its precautionary measures to limit the spread of coronavirus.
Egyptian Prime Minister Mostafa Madbouly said that the hours of the curfew will also be amended. The curfew will now be from eight pm until six am, part of an effort to reduce overcrowding in the hours before the curfew's start time.
Madbouly said that all measures regarding the closure of stores, the suspension of air traffic, the continued closure of schools, and the reduction of employees in state-owned companies will continue during this period.
Madbouly also announced that Egypt's Cabinet decided to deduct 20 percent from Cabinet members' salaries for a period of three months to support the "Tahya Misr Fund" (Long Live Egypt Fund), and to help the initiative to support non-standard employment in Egypt, part of the government's measures to limit the impact of coronavirus.
Businesses will be closed from five pm until six am during the week, and will be subjected to a complete closure on Fridays and Saturdays. All means of public and private transportation will continue to be suspended during curfew hours.
The business closures do not include bakeries, pharmacies, grocery stores and supermarkets outside of shopping centers. Restaurants will continue to be limited to delivery only.
The measures also include the suspension of schools and universities across the country, as well as the closure of all cafes, bars, cafeterias, and restaurants nationwide.
Flights will be also suspended during this period, as will cultural activities, traffic department services, and work at notary offices.
Journalists and media workers, doctors, healthcare and emergency services workers are exempt from the curfew.