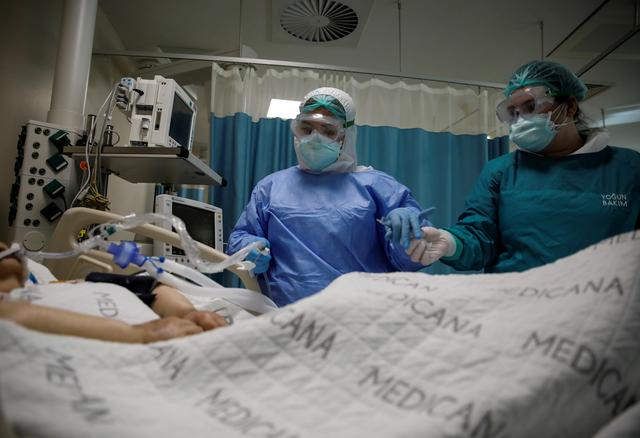 Egypt on Wednesday confirmed 206 new coronavirus infections, bringing the country's total number of confirmed cases to 97,825, the Ministry of Health announced in a statement.
The ministry also announced 19 new deaths, with the total amount of coronavirus related deaths now 5,317 nationwide.
Around 996 cases left quarantine on Wednesday, after receiving treatment according to the World Health Organization's guidelines. The total number of fully-recovered cases rose to 68,713, all of whom have been discharged from isolation hospitals.
Patients are considered recovered from the coronavirus if symptoms disappear within 10 days of their onset.
Egypt's Ministry of Health is keeping abreast of the coronavirus situation nationwide, and taking all preemptive measures against any viruses and infectious diseases.
The ministry has allocated the hotlines 105 and 15335, WhatsApp number 01553105105, and the "Health Egypt" application to receive any inquiries regarding COVID-19.