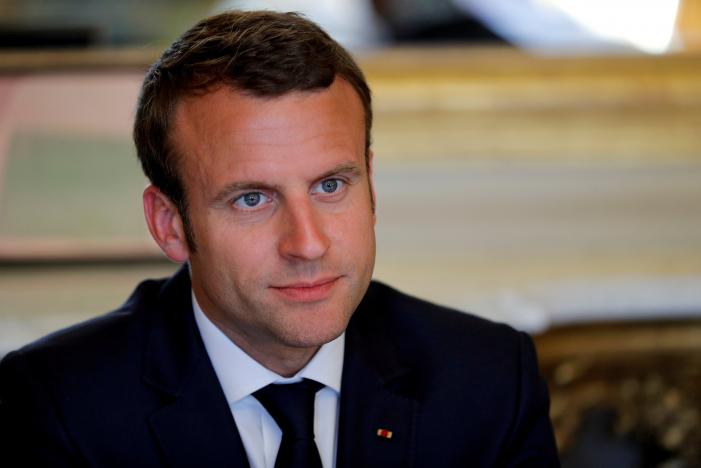 Egypt condemned a statement issued by Michelle Bachelet, UN High Commissioner for Human Rights, in which she criticized an Egyptian court for its death sentence of 75 people charged with Muslim Brotherhood ties, saying that the commissioner violated all objectivity, professionalism and the powers of her international post.
The commissioner and former Chilean president had denounced last Saturday's court hearing, which indicted prominent Islamist leaders Essam al-Erian and Mohamed Beltagi, as well as others from 2013's Rabaa Al-Adaweya sit-in after it was dispersed by security forces.
"If carried out, the sentences would represent a gross and irreversible miscarriage of justice", Bachelet statement read. "Defendants were denied the right to individual lawyers and to present evidence", she added, while "the prosecution did not provide sufficient evidence to prove individual guilt."
In an official press statement released by Egypt's Ministry of Foreign Affairs, the ministry stated its rejection of all "direct and indirect" doubts over the impartiality of the Egyptian judiciary, and the "lies of the Muslim brotherhood terrorist group, which ignore their long history of terrorism, killing innocent citizens, and killing members of the law enforcement authorities."
Moreover, it condemned Bachelet's accusations of repression by Egyptian authorities of the Muslim Brotherhood in Rabaa Al-Adweya, while disregarding all of the group's "dangerous crimes".
The ministry added that Bachelet's statement indicates the "continuity" of the Human Rights High Commisioner's attempts to "surpass the position's power" and "use improper words and slogans to comment on legal and judicial systems, which is completely not a part of the position's duties."
The ministry affirmed the full commitment of Egypt's judicial authorities to the rule of law, and the full guarantee of any defendant to exercise their right to defend themselves, to hear witnesses and to investigate evidence. It therefore wrote that the High Commissioner's accusations of unjust sentencing were a "totally unacceptable transgression against the Egyptian judicial system and its custodians".
On a similar note, Bachelet criticized a law which the Egyptian Parliament approved earlier last month, granting immunity from future prosecution to senior military officers.
"It is also deeply disturbing that the High Commissioner's statement reflects a false and superficial reading of what has been called by them 'a law of senior officers of the security forces', which was approved by the elected parliament members in consistency with the provisions of the Constitution," the ministry continued.
"Egypt calls on the High Commissioner to be objective and professional in her future feedback, and to focus on strengthening the human rights structure by building bridges of communication and dialogue, full assimilation of each nation's internal affairs and respect for their will, and commitment to her responsibilities as an international employee, subject to the rules and principles of the United Nations Charter, which shall not be violated."