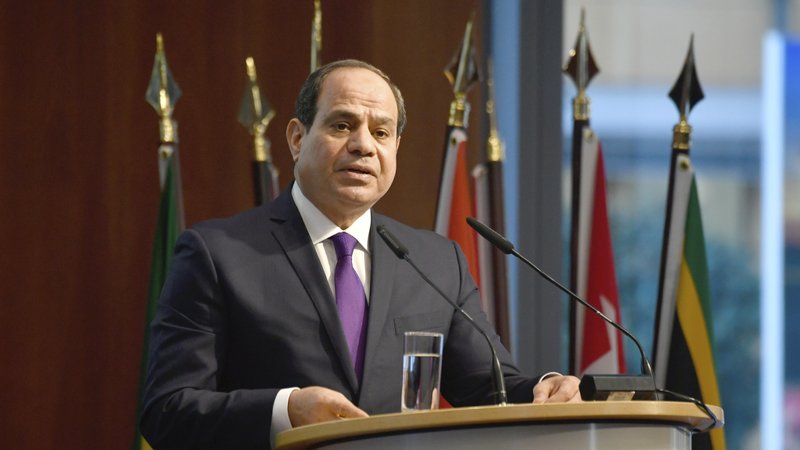 Egypt condemned on Thursday a memo passed by the Turkish parliament authorizing the deployment of Turkish forces to Libya, based on a contentious memorandum of understanding signed in Istanbul on November 27 between Turkey and Fayez al-Sarraj, head of the Libyan Government of National Accord, on security and military cooperation.
In a statement issued by the Foreign Ministry, Egypt stressed that the Turkish parliament's move represented a blatant violation of international law and Security Council resolutions on Libya, especially Security Council Resolution 1970 from 2011, which included an open-ended embargo on the supply of arms and military equipment to and from Libya except through the established Sanctions Committee.
The statement described the two MoUs signed between Turkey and Sarraj as "illegitimate," adding that they had "violated the Libyan Political Agreement signed in Skhirat on December 2015, (and) in particular Article 8, which does not authorize the president of the Libyan Government of National Accord (GNA) to enter into agreements unilaterally."
According to the statement, Article 8 gave that power to the Presidency Council, and required the ratification of the House of Representatives for any agreements concluded by the Council.
Egypt warned that any Turkish military intervention in Libya would negatively affect the stability of the Mediterranean region, adding Turkey will bear full responsibility for the consequences.
The statement also confirmed the unity of the Arab League position, which rejected any foreign interference in Libyan affairs during an Arab League Council meeting called by Egypt on December 31, during which the Arab League stressed that Turkey had played a "dangerous" role by supporting "terrorist" organizations and transferring "extremists" from Syria to Libya.
France, Russia, Egypt, Jordan, and the United Arab Emirates have supported Khalifa Haftar's self-styled Libyan National Army, which launched an offensive to capture Libya's capital Tripoli from Sarraj's government last spring. Turkey, Qatar, and Italy back the UN-supported GNA.
Turkish military intervention in Libya threatens Arab national security in general, and Egyptian national security in particular, the Egyptian Foreign Ministry statement said, adding that measures must be taken to protect Arab interests from "threats."
Egypt has called on the international community to confront the Turkish escalation in Libya, stressing the need for a comprehensive political settlement to the crisis, based upon the elimination of militias and other armed groups, as well the strengthening of Libyan state institutions.
Erdogan has said that attempts to marginalize Turkey's role in the Mediterranean have failed, pointing to recent steps taken by Ankara to shore up its influence in the region.
On Tuesday, Erdogan signed a memorandum authorizing the dispatch of Turkish forces to Libya, and the memorandum was given the green-light by Turkey's Parliament just two days later.
Edited translation from Al-Masry Al-Youm
Image: Egypt's President Abdel Fattah al-Sisi speaks at the "G20 Investment Summit – German Business and the CwA Countries 2019" on the sidelines of a Compact with Africa (CwA) in Berlin, Germany on Nov. 19, 2019 (John MacDougall/Pool via AP)