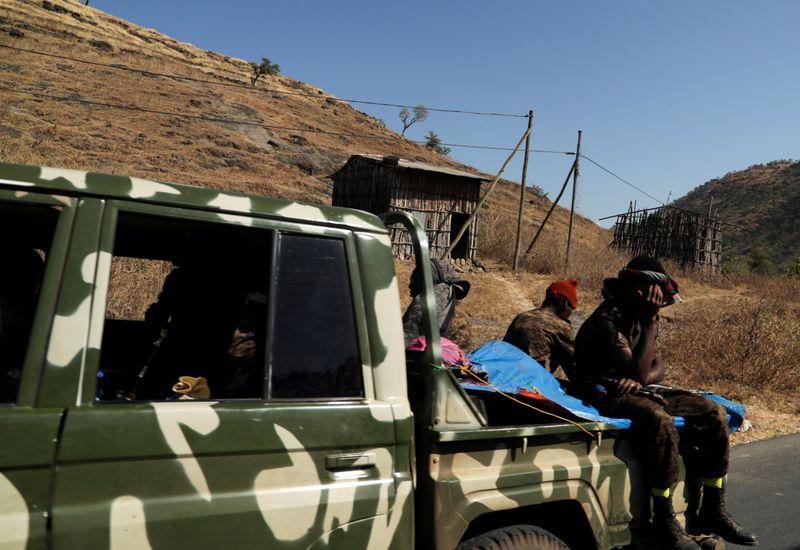 The Egyptian government in a statement offered its condolences to Sudan following an assault on the Sudanese Armed Forces carried out by Ethiopian armed groups on Tuesday. 
Egypt's statement followed a Sudanese army statement about the attack, which took place around the Jabal Abu Tayyour area adjacent to the Ethiopian border.
The Egyptian government said that the attack resulted in the death of a number of soldiers and left many other wounded. 
Egypt affirmed its full solidarity with Sudan and its support of the country's right to protect its territory.
Egypt is closely following the situation on the Sudan-Ethiopia border with great concern, as any instability threatens the security of the region, the statement said.
Finally, Egypt stressed the need to to take all possible measures to prevent the recurrence of similar events against Sudan in the future.
On Wednesday, the Sudanese Armed Forces announced that their forces were ambushed by Ethiopian forces and militias during a security patrol in the border region.
The ongoing conflict in Ethiopia's Tigray region has prompted Sudan to increase its border security, with the Armed Forces sending more than 6,000 troops to its borders.
Additionally, over 50,000 refugees from the Tigray region have crossed into Sudan following the fighting.
FILE PHOTO: Members of the Ethiopian National Defense Force (ENDF) ride on their pickup truck as they head to mission in Sanja, Amhara region, near a border with Tigray, Ethiopia November 9, 2020. REUTERS/Tiksa Negeri/File Photo