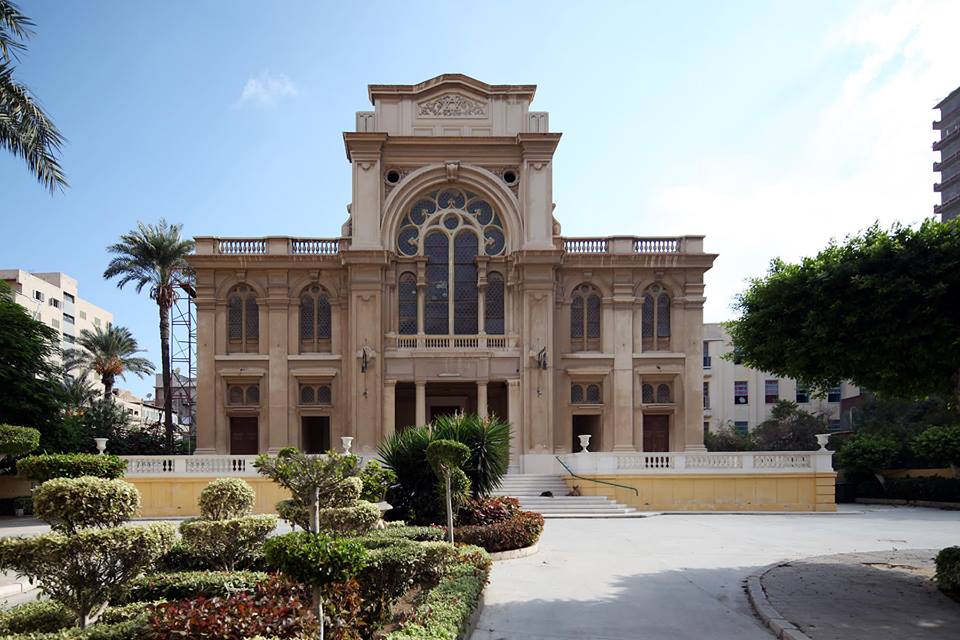 Egypt's Ministry of Tourism and Antiquities announced on Friday that restoration work for the Eliyahu Hanavi synagogue in Alexandria has been finalized at a cost of LE100 million, having began in 2017.
The assistant Minister of Tourism and Antiquities for engineering affairs, Hisham Ibrahim, said that the Jewish synagogue's restoration was a result of the state and political leadership's interest in its antiquities and heritage, of all kinds.
The synagogue will return to life on January 2020, he added, with the official opening coming after the restoration. Ibrahim said that the opening will witness diplomatic and political presence at the highest level.
Around 20 ambassadors and about 20 ministers, as well as the heads of the Jewish community in Cairo and Alexandria, Governor of Alexandria Mohamed Sharif, and officials of the Tourism and Antiquities Ministry will attend the inauguration ceremony, Ibrahim explained.
The Eliyahu Hanavi synagogue — the oldest in the coastal city — resides on al-Nabi Daniel street, downtown Alexandria.
It was originally built in 1354, but was subject to destruction by Napoleon Bonaparte's expedition in 1798 when a defensive wall that stretched from the Kom al-Dikka area to the Mediterranean was built. In 1850, the synagogue was reconstructed with contributions from the Mohamed Ali Pasha family.
It was included on the World Monuments Fund's 2018 list of monuments at risk.
Edited translation from Al-Masry Al-Youm