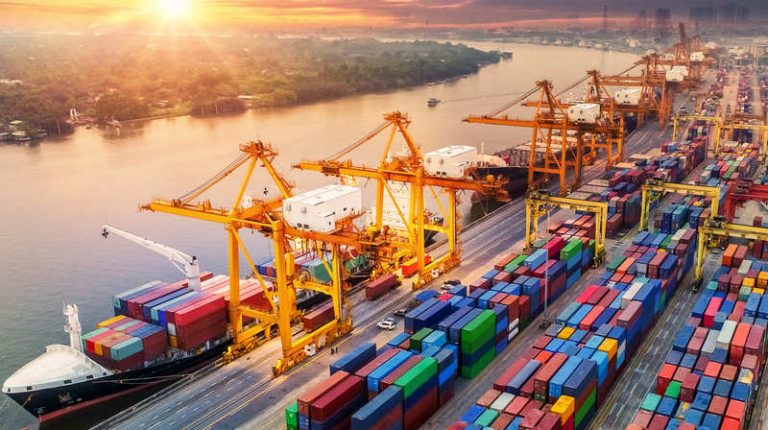 The Egyptian Minister of Trade and Industry Ahmed Samir announced that Egypt has concluded its first trade deal within the African Continental Free Trade Agreement (AFCFTA).
Samir called the move an essential step to maximize the benefits from activating the agreement, and to find mechanisms that would make use of the advantages it offers to member states.
Egypt's participation in this initiative is one of the most important priorities of the Egyptian state, he said, as work was done with all state agencies to overcome any obstacles for exporters to start exporting under the umbrella of the agreement, so that the initiative would be the starting point towards activating preferential trade exchange.
Samir's statements came in a speech he delivered during his virtual participation  in the activities of the tenth ministerial meeting of AFCFTA, which was held in the Ghanaian capital, Accra.
The deal includes the export of food products from Egypt to Ghana, he added, provided that preferential trade continues successively. He noted Egypt's emphasis on the importance of the secretariat organizing B2B meetings between businessmen to discuss export opportunities in new sectors.
He added that the Ministry of Trade and Industry is working on holding introductory seminars to raise awareness among manufacturers and exporters regarding the importance of the agreement and the extent to which they benefit from exporting under it.
The deal involves a limited number of parties, as it includes – in addition to Egypt – Ghana, Tanzania, Rwanda, Cameroon and Mauritius.
The AFCFTA is the second largest economic grouping (55 African countries) in the world after the World Trade Organization (164 countries), as it is a comprehensive agreement that is not limited to opening new markets for Egyptian exports only, but extends to all aspects of cooperation between countries.