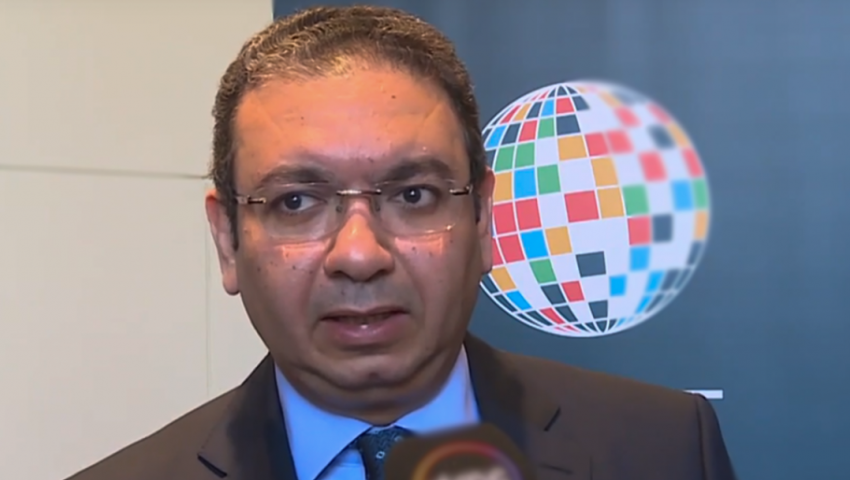 Egypt's new Ambassador to Israel Khaled Azmi affirmed Egypt's commitment to achieving justice and peace in the Middle East, adding it is the only way to achieve sustainability and prosperity for the entire region, Al-Ahram news portal reported.
The peace agreement signed 40 years ago between Egypt and Israel has succeeded in reducing tensions in the region and has become one of the pillars of stability in the Middle East, Azmi said.
Azmi's remarks came during a ceremony at the Jerusalem residence of Israeli President Reuven Rivlin to celebrate his appointment as Egypt's ambassador to Israel.
During the ceremony, Azmi reiterated the importance of finding a just and lasting solution to the Israeli-Palestinian conflict through the two-state solution, which includes the establishment of a Palestinian state on the 1967 borders with East Jerusalem as its capital. He added the solution would achieve peace and stability for all countries of the region.
Egypt continues its tireless efforts to prevent the deterioration of the humanitarian and security situations in the Palestinian territories, Azmi said, adding that the country's leadership continues to contact international partners to push the peace process forward.
Azmi asserted that the "new Egypt" remains proud of its past but looks to the future, seeking to be "a model for other states in the Middle East, a model of acceptance of the other, a model of tolerance of coexistence."
Azmi previously served as director of the Foreign Affairs Ministry's counterterrorism unit.
Meanwhile, Israel announced at the end of October that Amira Oron has been appointed as its ambassador to Egypt, becoming the first woman to hold the post since the signing of the peace treaty between the two countries.
Oron is the first female Israeli ambassador to Egypt and the second woman to serve as an Israeli ambassador to an Arab country, following Einat Schlein, Israel's ambassador to Jordan.