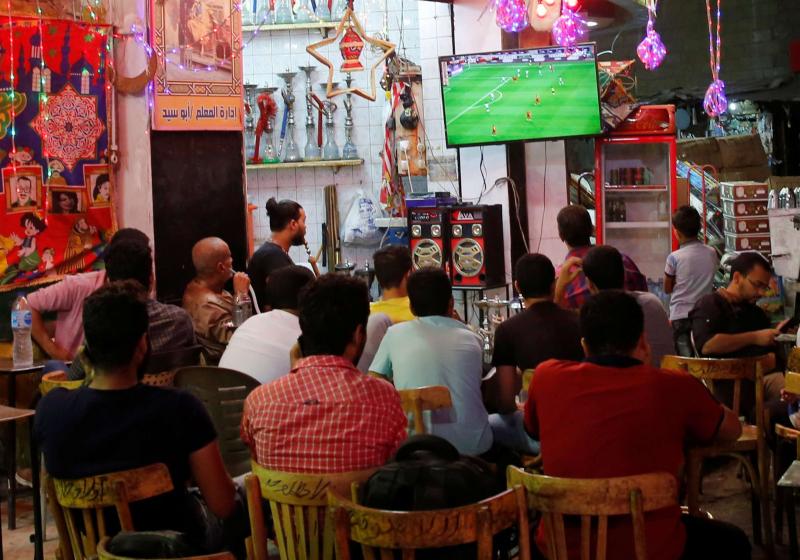 Egypt's Prime Minister Mostafa Madbouly moved on Thursday to close all restaurants, cafes, cafeterias, casinos, nightclubs, bars, malls, shops and mobile food carts nationwide, from 7:00 pm until 6:00 am each day through March 31, as part of efforts to stop the spread of the coronavirus (COVID 19) outbreak.
Stores selling food stuffs such as bakeries, groceries, pharmacies and supermarkets, as well as delivery services, are exempted from the decree under Article two.
Egypt announced on Wednesday evening 14 new cases of coronavirus, including two foreigners and 12 Egyptians, all of whom had been in contact with previously confirmed positive cases.
Egypt's Healthy Ministry has now confirmed 210 cases in the country and six deaths. 
The two latest deaths from COVID-19 recorded on Tuesday are of a 78-year-old Italian national and a 70-year-old Egyptian from Cairo Governorate, both of whom succumbed to the virus while under quarantine in an isolation hospital. 
A day earlier, on Monday, Egypt announced 40 new coronavirus cases and two other deaths — a 72-year-old German national who passed away in Luxor Governorate and a 50-year-old Egyptian man from Daqahlia Governorate.
The first two deaths from COVID-19 in the country — one a 60-year-old German tourist who tested positive in the Red Sea resort town of Hurghada after having traveled in Luxor and the other a 60-year-old woman from Dakahlia — were reported on March 8 and March 12 respectively.
Egypt has closed schools and universities across the country for two weeks, and incoming and outgoing flights were also suspended starting Thursday, March 19 at 12 pm and lasting until March 31, as part of efforts to slow down the spread of coronavirus.
Prime Minister Mostafa Madbouly also issued a resolution on March 17 to reduce the number of workers in government departments and agencies, instructing work from home whenever possible.
Egypt has placed 300 families in Dakahlia under quarantine in efforts to contain the outbreak in the Governorate, while Red Sea Governor Amr Hanafi has ordered a halt to domestic tourism in the area and placed employees in hotels, resorts, restaurants, and other areas frequented by tourists under quarantine for two weeks.
An Italian tourist in Egypt's Alexandria also tested positive for coronavirus on Wednesday at the Hilton Green Plaza Hotel, with current guests and staff at the hotel ordered to be held under quarantine at the site for two weeks.