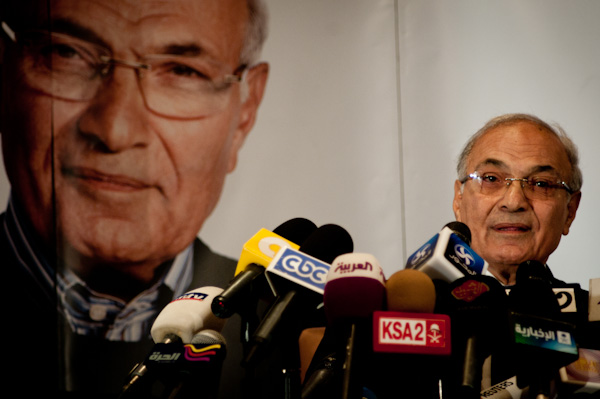 Egyptian authorities have taken the name of former presidential candidate Ahmed Shafiq, who fled the country after his 2012 defeat, off airport watch lists, his lawyer said, clearing the way for him to return home.
Shafiq had faced various corruption charges but was either acquitted or had cases against him dropped in most instances. He filed a motion to be removed from the watch lists and a Cairo criminal court accepted it on Wednesday.
"There is nothing stopping him from returning," said his lawyer Yehia Kadri.
Shafiq, 70, is a former air force chief who served as the last prime minister of Hosni Mubarak, the veteran president who was ousted in a popular uprising in 2011.
Taking pride in his strong ties with the military and frequently speaking of his admiration for his mentor Mubarak, he squared off against the Muslim Brotherhood's Mohamed Mursi in Egypt's first free and fair presidential election in 2012.
Facing the prospect of several corruption trials, he left Egypt after he lost to Mursi, who was himself ousted by the military in 2013 after mass protests. But neither Mursi's fall nor the ascension of former military man Abdel Fattah al-Sisi to the presidency persuaded Shafiq to return and face trial.
He instead formed a political party and led it from abroad. The party failed to make significant gains during a 2015 parliamentary election. It is not clear if Shafiq will return soon or whether he is seeking to play any political role.