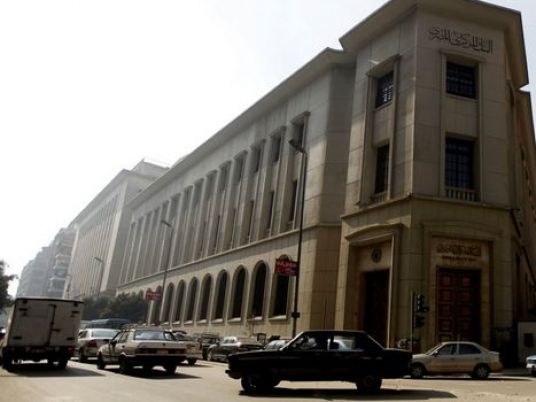 Egypt's central bank kept its benchmark interest rates unchanged at a monetary policy committee meeting on Thursday.
The overnight deposit rate stayed at 8.75 percent and the overnight lending rate was held at 9.75 percent, the bank said in a statement.
Three of five economists surveyed by Reuters said they had expected the central bank' monetary policy committee (MPC) to keep rates on hold as part of its effort to keep inflation under control.
At its last meeting on July 30, the central bank held deposit rates steady at 8.75 percent and its lending rate at 9.75 percent for the fourth consecutive meeting after a surprise 50 basis-point cut in January.
Egypt's economy has been struggling with sluggish growth after more than four year of political instability. The government projects growth of about 5 percent this fiscal year, compared with projected growth of 4.2 percent in 2014/15.
Annual inflation accelerated after the government slashed subsidies last year but has since been slowing down. It dropped for the third consecutive month in August to its lowest level in more than two years, with urban consumer inflation dropping to 7.9 percent in August. (Reporting by Asma Alsharif; Editing by Michael Georgy/Mark Heinrich)