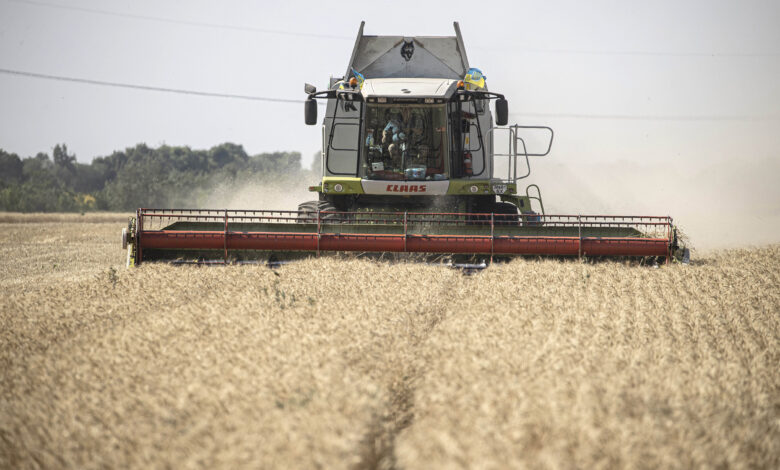 The head of the Agriculture and Water Resources Committee in the Egyptian Senate Abdel-Salam el-Gabaly announced Tuesday that Egypt cannot achieve complete self-sufficiency in wheat.
In televised statements, Gabaly explained that Egypt consumes 20 million tons of wheat annually, while the local production is about 10 million tons and about 10 million tons are imported.
International prices have doubled due to the Russian-Ukrainian crisis in the recent period, he explained, leading the Ministry of Agriculture to increase local prices to match global prices.
Gabaly noted that the challenges Egypt faces now is that the self-sufficiency rate is about 50 percent and "what we ask of the Ministry of Agriculture is to raise the self-sufficiency rate."
"We cannot achieve complete self-sufficiency in wheat, because that would mean cultivating all of Egypt's lands with wheat, and this is technically unattainable," he explained.
Gabaly added that what can be done in the coming period is to increase the areas of cultivation so as to reduce the gap between the international prices and the local prices.
He pointed out that the price of local supply was LE1,000, and Egyptian President Abdel Fattah al-Sisi decided to further improve prices to improve the production process and reduce waste, and then the price increased to LE 1,250.