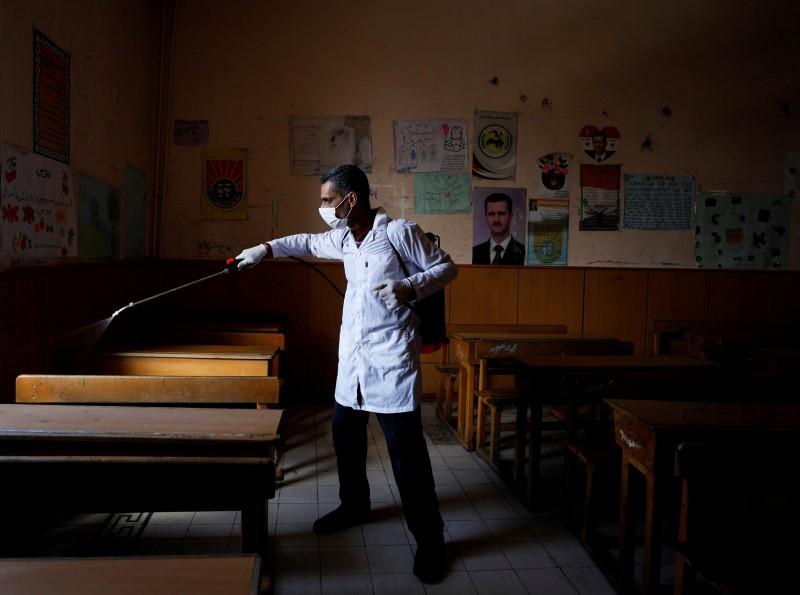 The Ministry of Higher Education and Scientific Research has cancelled March's mid-term exams, Higher Education Minister Khalied Abdel Ghafar said, adding the marks to the final exams instead.
In an interview with the "Kol Youm" TV show, the minister said that universities have uploaded over 80 percent of their curriculum online, with the average interaction between 70 percent and 75 percent of students – acceptable rates under these difficult circumstances.
For example, he said the Helwan University uploaded 1,016 curriculum, 95 percent of its total, while the Cairo University uploaded 3,784 curriculum, accounting for 94 percent.
Minister of Education Tarek Shawky meanwhile canceled the final exams originally slated on March 26 for third preparatory grade students, assigning them to perform a research project instead as their prerequisite to move onto the Thanawya Amma (General Secondary Certificate) or technical secondary stage.
He explained that students will obtain the marks for their final year exams once they pass their research projects, with the grade combined with the marks from their first-year exams.
Egypt moved to close schools due to the coronavirus outbreak, a step taken by a handful of US states and several countries around the world, with France ordering all schools close indefinitely to help stop the spread of the COVID-19 coronavirus.
Egypt on Monday confirmed one additional death and 47 new coronavirus cases, bringing the country's number of confirmed total cases so far to 656.
Forty-one people have died from the virus in Egypt.
The most recent death announced Monday is a 44-year-old Egyptian woman from Cairo who died upon arrival to the hospital, Health Ministry Spokesperson Khaled Megahed said.
These newly infected cases are all Egyptian nationals who returned from abroad or were in contact with previously confirmed cases in Egypt, Megahed said, adding that the total number of fully-recovered cases rose to 150 on Monday, all of whom have been discharged from isolation hospitals.
Eighteen cases left quarantine on Monday, including two foreigners.
Image: FILE PHOTO: A worker sanitizes schools as part of the preventive measures against the spread of the coronavirus disease (COVID-19), in Damascus, Syria March 18, 2020. REUTERS/Omar Sanadiki