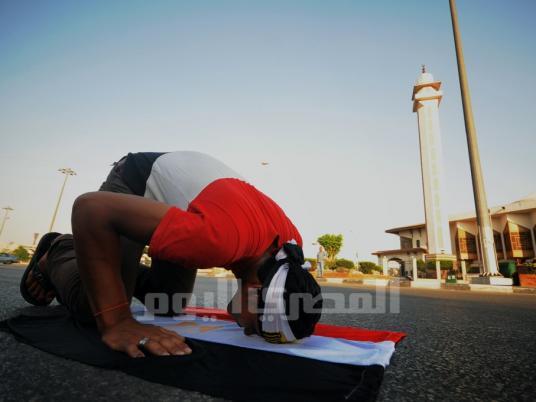 The spokesperson for the Egyptian Foreign Ministry, Ahmed Abu Zeid, said that an Egyptian-Arab response will take place in the upcoming period after US President Donald Trump proclaimed Jerusalem as the capital of Israel.
Abu Zeid stated that Egypt had called upon the UN Security Council to convene an urgent meeting to discuss the matter, and to hear a statement from the UN Secretary General, Antonio Guterres.
He also said that Arab foreign ministers will meet on Sunday to discuss the issue.
Abu Zeid called on the US to maintain the peace process between the Palestinians and the Israelis, stressing that "the decision of the United States has negative effects on the sanctity of the city of Jerusalem," in a telephone interview which aired on the DMC channel's Masaa al-Arbaa program.
He added that the proclamation of Jerusalem as the capital, and moving the US embassy to the holy city will have a negative political impact on the future of a peaceful settlement.
Abu Zeid called on the international community to respond to Trump's decision.
Edited translation from Al-Masry Al-Youm