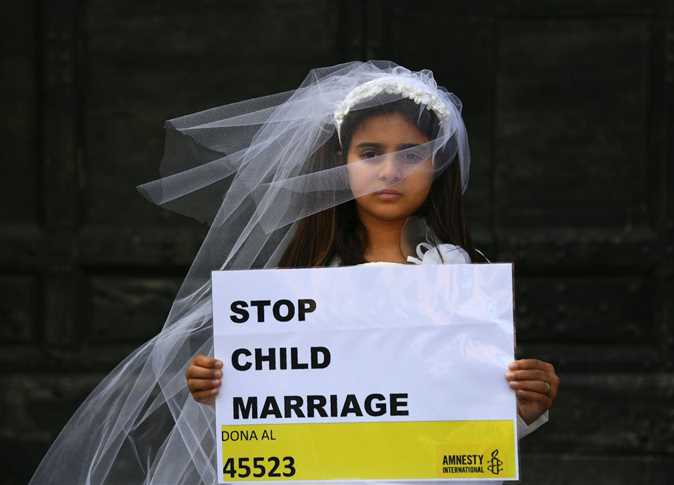 The Egyptian Cabinet approved a draft law on the prohibition of child marriage.
The draft law is in line with the provisions of the articles of the constitution and contributes to curbing this negative phenomenon.
Child marriage is a crime and in addition to its negative impact on society, it lacks adequate healthy development to bear the consequences of marriage – whether male or female.
Children are not qualified psychologically, culturally, mentally and physically to bear the responsibility of forming a family and raising children.
This is a blatant assault on childhood, which prompted the legislator to intervene to prevent these harmful practices in society.
The draft law stipulates that the marriage contract may not be authenticated for a person who has not reached 18 years and subsequently the contract may not be ratified.
The draft law requires the authorized or delegated notary to notify the Public Prosecution – in whose jurisdiction his workplace is located – of the customary marriage incidents: in which one of the parties is a child under 18 years of age at the time of marriage.
A penalty of imprisonment for a period of no less than one year and a fine of no less than LE 50,000 and not more than LE 200,000 shall be given to anyone who marries off a male or female under the age of 18.
Whoever instigates this crime shall be punished with the same penalty even if the incitement has no effect.
The child in these cases shall not be held criminally or civilly liable for this crime, however the criminal case arising from this crime shall not expire with the passage of time.
This violates the text of Article 2 of this law, regarding notifying the Public Prosecution with incidents of customary marriage that one party to it is a child.