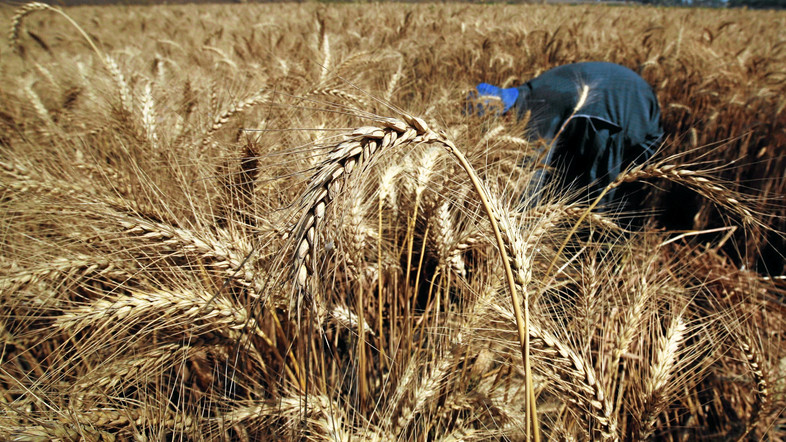 * Traders say prices offered were high
* Egypt wants to buy 800,000 tonnes from abroad
* Rare purchasing tender as local wheat procurement begins (Adds detail, quotes, link to offers)
By Maha al-Dahan and Nadine Awadalla
DUBAI/CAIRO, April 14 (Reuters) – Egypt, the world's largest wheat buyer, bought a smaller quantity of wheat than anticipated on Tuesday at a rare international purchasing tender held as the country's local buying season of the grain begins.
The state grain buyer said on Tuesday it bought 120,000 tonnes of Russian wheat as the country looks to bolster its strategic reserves amid the coronavirus outbreak.
Traders had been expecting a much larger purchase after the supply minister said last week the country would look to import 800,000 tonnes of the grain during its own local wheat harvesting season following presidential orders.
The General Authority for Supply Commodities (GASC) said its purchase was comprised of 60,000 tonnes for shipment May 15-25 and 60,000 tonnes for shipment May 26-June 5.
The prices on offer were the cheapest on the market but still high enough to discourage a large buy, traders said.
"It's difficult for them to buy a lot with such difference in price between first and second (shipment periods)," said one Egypt-based trader.
Russian wheat had been offered lowest at the tender.
Egypt's tender was much anticipated by the grain market as buyers from the around the region seek to boost their reserves on fears that the global lockdown measures on the back of coronavirus spread could lead to further export curbs and slowdowns in supply chains.
"The prices were very expensive for them, but it is a mistake not to buy more now," another trader said.
GASC issued a tender and cancelled it promptly on April 1. Traders had told Reuters last week that the buyer was considering changing its payment terms for wheat.
Tuesday's tender, however, was for wheat on a free-on-board basis with freight offered separately and no changes to the payment terms or specifications.
Traders gave the following breakdown of the purchase in dollars per tonne:
* 60,000 tonnes from AST AGRO at $239.95 a tonne free-on-board (FOB) and $9.50 freight equating to $249.45 cost and freight (C&F) for shipment May 15-25
* 60,000 tonnes from Grain Export at $243 FOB and $9.50 freight equating to $252.50 C&F for shipment May 26-June 5 (Reporting By Maha al-Dahan, Nadine Awadalla and Michael Hogan; Editing by Ken Ferris and Lisa Shumaker)