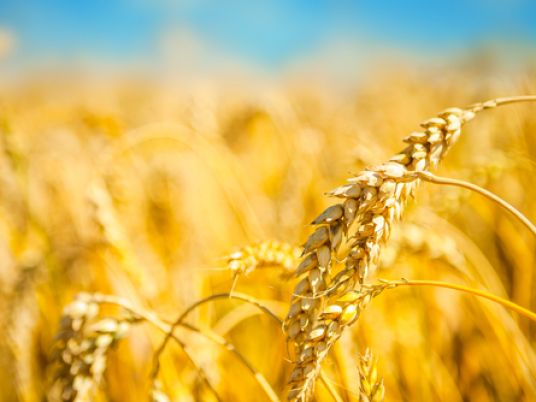 Egypt's supply ministry said on Sunday it had bought 5 million tonnes of local wheat so far this season which began in mid-April, surpassing its target of 3.7 million tonnes.
The increase in the amount of wheat purchased from Egyptian farmers is a result of attractive prices offered by the government, supplies minister Khaled Hanafi said in a statement.
The Egyptian government annually fixes a local procurement price for Egyptian wheat that is above global prices in an attempt to encourage farmers to grow the crop.
This year, Egypt is paying its farmers LE420 ($55) per ardeb, which is equivalent to about 150 kg. A total of LE10 billion ($1.3 billion) has been allocated for local wheat purchases.
Hanafi also said the increase in local procurement was due to the success of a new "smart card" system used to distribute subsidised bread which meant farmers were less likely to hold on to their crop for personal consumption.
While in the past subsidised bread was sold on a first come first served basis, under the new system, families are issued plastic cards allowing them to buy five loaves per family member per day.
Egypt, the world's largest wheat importer, procured 3.7 million tonnes of local wheat in the 2014 season.