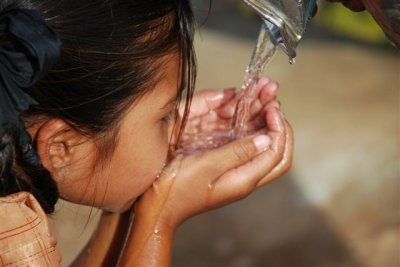 The Egyptian government announced the construction of a large water station called "Dahab Island," which hopes to solve the Giza governorate's drinking water crises.
Giza Governor Major General Ahmed Rashid announced that Dahab Island will operate in its second phase and have a production capacity of 160,000 meters per day, after the completion of trial tests.
Phase one was completed and began back in 2019.
Rashid added that the operation of the station in its two phases will significantly improve water pressure and availability issues that affect some areas in Giza.
The total cost of the expansions of the Dahab Island plant amounts to LE640 million.
Dahab Island purifies water using modern DynaSand technology, which filters water continuously through sand.
Most of the water treatment plants in Egypt use rapid sand filtration.