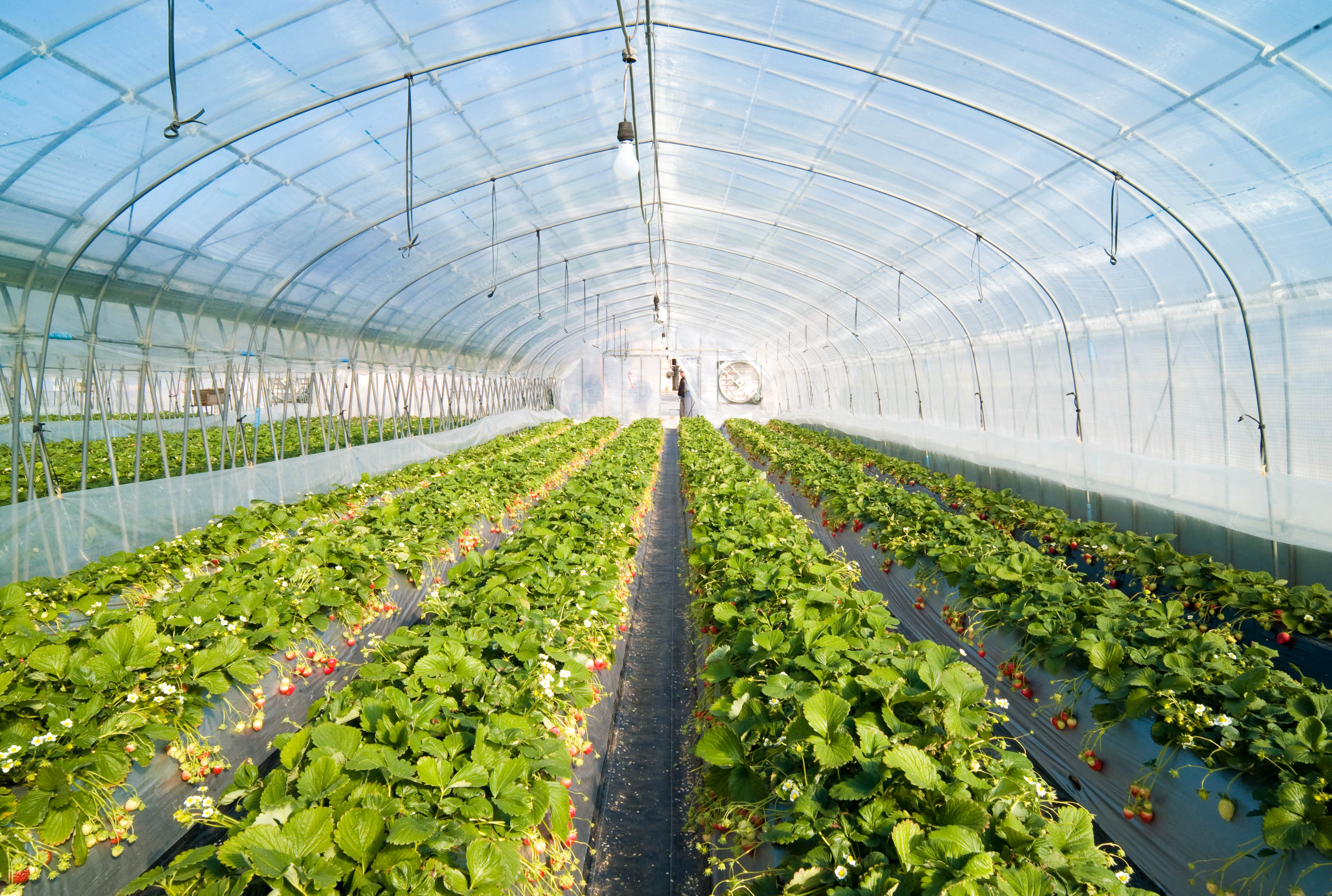 Egyptian President Abdel Fattah al-Sisi on Saturday morning inaugurated 1,300 greenhouses on an area of 10,000 feddans as part of the second phase of Mohamed Naguib's protected agriculture base.
Production for the project is equivalent to about one million feddans of traditional agriculture.
It is also the largest greenhouse project in the Middle East, and aims to contribute to achieving food security and bridging the gap between production and consumption, as well as maximizing the use of available land for agricultural activities while rationalizing the use of irrigation water.
Sisi stressed that the national projects implemented by the Egyptian state aim at building up the nation's capacity, and that this project for 100,000 greenhouses is enough to support 20 million Egyptians.
The President added that market mechanisms are being adjusted to balance the Egyptian market, and everyone must participate in small-scale production without interruption.
Greenhouse products at the Mohamed Naguib base will increase the volume of supply once put into the market, Sisi stated.
He stressed that national projects currently being established help to building up the capacity of the Egyptian state to meet the challenge of population growth, stressing that strategic products must be available in accordance with the rates of population increase.
Sisi pointed out that farmers must work on the establishment of projects to achieve efficiency in performance, pointing out that the state is working to build and balance the market in accordance with population growth.
The president said that the openings of such projects are something that must delight citizens, as this construction and reconstruction are vital to developing Egypt.
Edited translation from Al-Masry Al-Youm