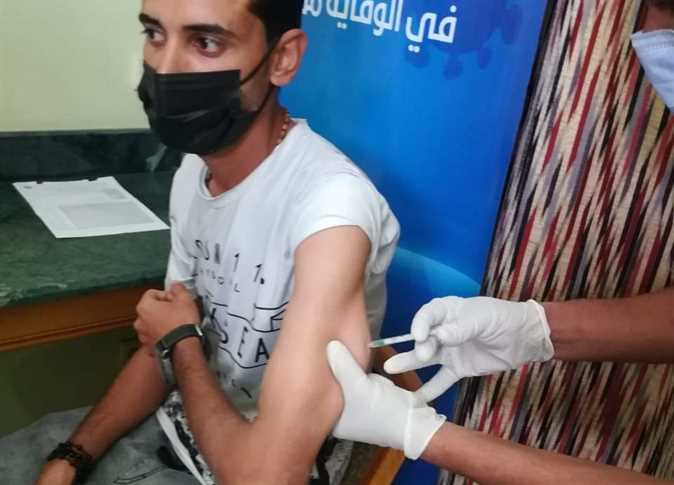 The Ministry of Health and Population announced Monday that it has begun vaccinating tourism sector workers in the South Sinai Governorate.
On its Facebook page, the ministry said that those wishing to obtain the vaccine can register and reserve the vaccine online or go to the nearest health unit for citizens who face difficulty registering online, or call hotline 15335 for further information.
The Undersecretary of the Ministry of Health in the Red Sea, Tamer Marei, said that the vaccination will eventually cover all workers in the tourism sector.
He stated that a center in Hurghada has been equipped for vaccination, which will lead towards revitalizing Egypt's tourism scene dampened by global restrictions on travel and strengthen Egypt's commitment to international health requirements upon the return of movement between countries.
The head of a major tourism company in the Red Sea, Ehab Shoukry, said that the vaccination campaign will encourage tourists to come to the Red Sea and Sharm el-Sheikh and called for its speedy completion.
Egypt had suspended flights and tourism in March 2020 as part of measures to combat the coronavirus outbreak. Traffic in all Egyptian airports resumed since July 1, in accordance with Egypt's preventive and precautionary measures to coexist with the coronavirus.
Beginning September 1, all local and foreign passengers were demanded to provide a PCR analysis document proving they tested negative for coronavirus within 72 hours of reaching Egyptian territory.
Egypt's tourism sector, accounting for approximately 12 percent of the country's economy, has experienced a slump in tourism since the onset of the coronavirus pandemic. The country's Ministry of Tourism and Antiquities, in cooperation with the Ministry of Aviation, has launched several campaigns to revive the industry.
However, a severe second wave of the virus sweeping the US and Europe have prompted further lockdowns, curfews, and travel restrictions, again slowing the influx of tourists.
Edited translation from Al-Masry Al-Youm