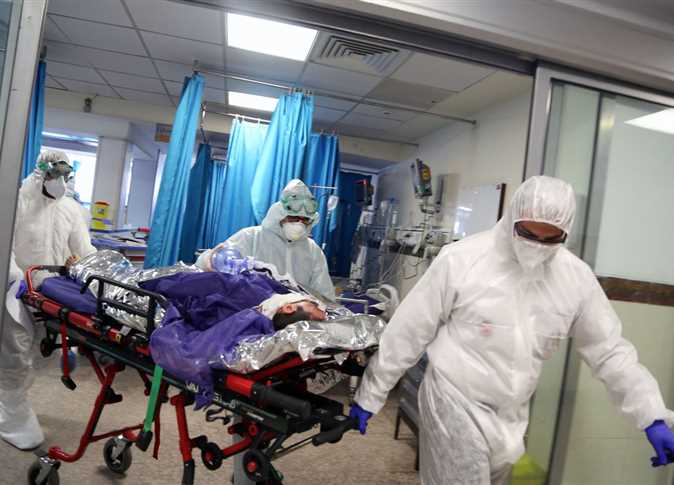 The Presidential Adviser for Health Affairs Mohamed Awad Tageldin announced Tuesday that Egypt has begun a trial using plasma taken from recovered coronavirus patients to treat severe cases.
This trial comes in parallel with the use of the Japanese drug 'Avigan' in treating some cases, he said.
Plasma in the blood of recovered cases can contain antibodies, he told Al-Arabiya, adding that once obtained the plasma is then examined for any diseases before the trial therapy proceeds.
Tageldin, also a Professor of Chest Diseases at Ain Shams University, said that this blood plasma trial follows a specific treatment protocol and will only be used for severe cases and patients with compromised immunity, done in the hopes of boosting their immune systems.
This therapy will be used with other drugs for coronavirus patients according to the current treatment protocol, he said, thereby testing its effectiveness in treating severe cases.
Tageldin said although no infections have been found in a recovered patient with the virus, it hasn't yet been ruled out.
Around 85 percent of coronavirus patients in Egypt suffer simple or asymptomatic cases, he noted, while five to eight percent require intensive care units.
An increase in coronavirus infections is expected, he warned, stressing that all direct contacts of coronavirus cases are tested.
He added that the percentage of coronavirus deaths in Egypt is cumulative and deaths are not recorded in one day.
"We are still in the slow upward stage, we have not reached a negative stage and we hope to continue the current situation. We hope that the number of infections does not increase," the presidential advisor said.
The precautionary measures imposed by the government are aimed at protecting citizens, Tageldin added, warning that countries that have slackened against the coronavirus suffer.
An Epidemiological surveillance officer at the World Health Organization's office in Cairo,  Omar Aboul-Ata, on Sunday said that Egypt has not yet reached its peak of coronavirus infections.
"We have a golden opportunity to reduce rates of infection with the coronavirus that we must seize," Aboul-Ata said.
Egypt on Monday confirmed 189 new coronavirus cases, bringing the country's number of confirmed total cases so far to 3,333. The total number of COVID-19 deaths has now reached 250 nationwide.