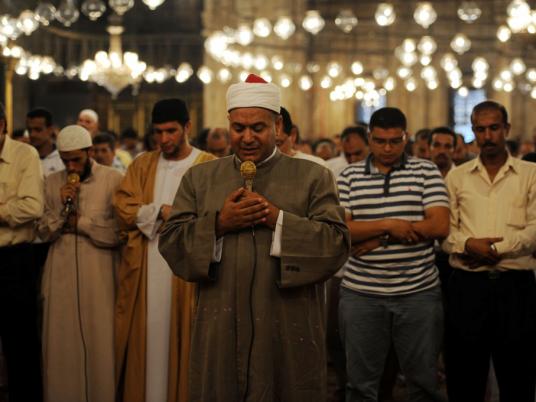 Egyptian authorities will bar 55,000 unlicensed clerics from preaching in mosques in the latest move against sympathizers of deposed Islamist President Mohamed Morsy, the minister of religious endowments said on Tuesday.
Egyptian authorities have been cracking down on Morsy's Muslim Brotherhood since the army toppled him on 3 July following mass protests against his rule.
Minister of Endowments Mohamed Mokhtar Gomaa said the clerics lack licenses to preach and were considered to be fundamentalist and a threat to the Egypt's security.
The ban will mainly target small unlicensed mosques or random praying areas. The idea is to spread a moderate message of Islam and keep Egyptians away from radical ideas.
"The decision is only meant to legalize the preaching process during Fridays' mass prayers and make only those authorized to do it, do it," Gomaa told Reuters.
Authorities moved to crush the Brotherhood following the overthrow of Morsy, Egypt's first democratically leader. More than 2,000 Islamist activists have been arrested and most of the Brotherhood's leaders, including Morsy, jailed on charges of inciting or taking part in violence. Some have also been accused of terrorism or murder.
Over the same period, more than 1,000 people have been killed in political violence. Most were protesters killed by security forces breaking up pro-Morsy camps in Cairo. About 100 were members of the security forces.
Islamist attacks, mainly targeting security forces, have risen sharply in Egypt since Morsy's overthrow.
A suicide car bomber blew himself up next to Interior Minister Mohamed Ibrahim's convoy last Thursday in a daylight attack in Cairo that killed a passer-by and an unidentified person and wounded 20.
The military-led authorities consider the Brotherhood a terrorist group and discussions are underway on the possibility of banning it.
SUPPORT FROM PUBLIC
Previous secular governments tried to move against fundamentalist preachers and their mosques but failed to clamp down on them because of the wide influence of Islamists.
The army and security forces now have backing from a large section of the public which was critical of Morsy's decision to give himself sweeping powers and his management of the fragile economy.
In Geneva, Amnesty International called on Tuesday for an independent investigation into killings by the security forces as well as torture and violations of the rights to free speech and assembly.
The military's overthrow of Morsy unleashed an "extreme level of political violence," the London-based group told the United Nations Human Rights Council in Geneva.
"Between 14 and 18 August, at least 1,089 people were killed, many due to the use of excessive, grossly disproportionate and unwarranted lethal force by security forces," said Peter Splinter, Amnesty representative in Geneva.
A impartial investigation was urgently needed into human rights violations, he said.
On Monday, U.N. High Commissioner for Human Rights Navi Pillay reiterated her call for an independent inquiry into the killings, as well as her request to send a team to Egypt to assess the situation.