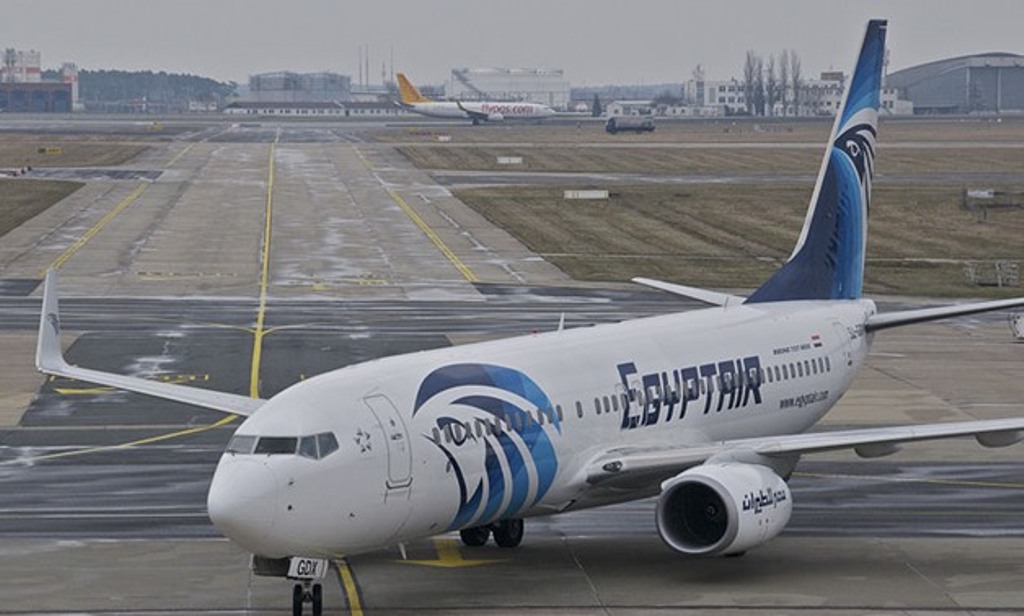 Egypt's Civil Aviation Ministry on Wednesday has halted Boeing B737 MAX model airplanes from landing and taking off Egyptian airports on Wednesday, following the fatal crash on Sunday of an Ethiopian Airlines passenger jet that killed all 157 people on-board, including 6 Egyptians.
This precautionary decision was taken "for the safety of passengers", the Ministry wrote on social media.
The ministry added that the decision was taken with a declaration of safety to all countries following the Ethiopian Airlines crash of the same model airplane, and because the cause has yet to be determined.
The operational safety of the B737 model would be assessed with international civil aviation authorities, manufacturers of the plane and safety agencies, the Ministry stressed.
Six Egyptians are among the 157 casualties after an Ethiopian Airlines flight crashed en route to Nairobi, Kenya, from Addis Ababa the Ethiopian government said Sunday.
The Ethiopian Broadcasting Corporation (EBC) announced that the plane contained 149 passengers and eight crew members from 33 countries.
The Ethiopian Airlines stated that the Boeing 737-800 MAX took off at 08:38 am local time from Addis Ababa Bole International Airport and lost contact at 08:44 am.
The plane crashed near Bishoftu city, the airlines added, about 45 km southeast of the Ethiopian capital Addis Ababa.
Edited translation from Al-Masry Al-Youm