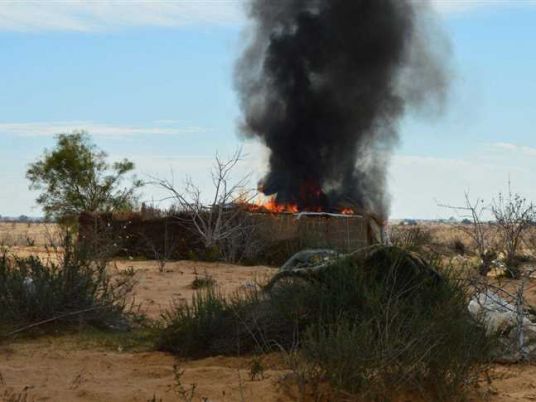 Egypt's army killed 14 Takfiris and arrested 21 others during the past 2 days in northern Sinai, as part of the troops' continued operations in the peninsula to uproot terrorists.
Military spokesperson Tamer al-Refaei said that the army airstrikes during the past two days killed 14 top dangerous Takfiri elements, in addition to discovering and destroying two vehicles belonging to the terrorist elements.
Refaei added that the law enforcement forces in northern Sinai managed to arrest 21 suspects and discover and destroy a special shelter of the terrorist elements, uncovering inside it a number of hiden improvised explosive devices (IEDs) and some of the tools used in manufacturing them; in addition to destroying an explosive device that was prepared and equipped to target the forces on one of the roads.
Refaei concluded his statement by saying that the armed forces are continuing their efforts to pursue all criminal elements through combing terrorist outposts and conducting raids, in order to ultimately annihalate terrorists completely from northern Sinai.
Edited translation from Al-Masry Al-Youm