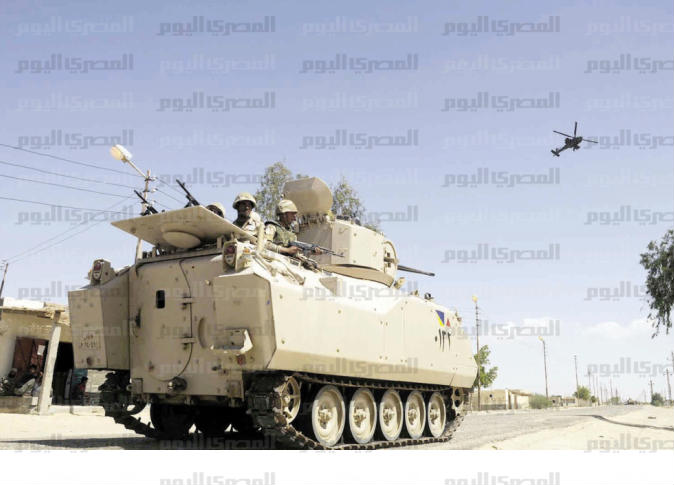 The spokesman for Egypt's Armed Forces Tamer al-Refaei said in a statement on Saturday that the military had foiled a big terrorist plot in Sinai peninsula, as part of the ongoing operation Sinai 2018.
The statement said that a group of 14 terrorist elements (four of them with suicide belts), and all armed with automatic machine guns, tried to attack an armed forces camp in the middle of Sinai.  
Refaei said that the forces engaged with them with different weapons, while the suicide bombers denoted themselves around the camp killing eight soldiers, and injuring 15 others.
The statement said that all 14 the "terrorists" were killed during the attack.
The statement stressed the Armed Forces are continuing to root out terrorism which is in turn making militants carry out desperate attempts at retaliation.  
The local affiliate of the Islamic State group branch has waged attacks against security forces and in the past year intensified its fight against Coptic Christians and other civilian targets.
President Abdel Fattah al-Sisi ordered security forces to use heavy force to stamp out the Sinai insurgency following the devastating Rawda mosque attack in November 2017, which took the lives of over 300 worshipers.