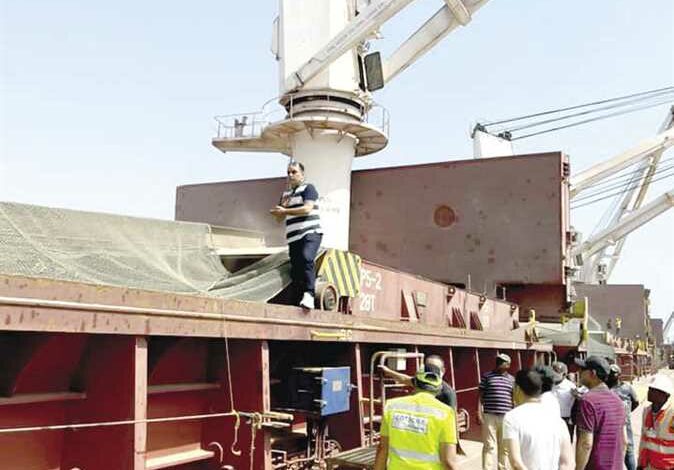 The Plant Quarantine at the Egyptian Ministry of Agriculture approved the first shipment of Indian wheat coming to Egypt – amounting to 55,000 tons – after examining it at one of the international laboratories approved by the European Union.
The Plant Quarantine also conducted a thorough examination of all wheat quantities before and during loading on the boat from the port of Kandla in India.
According to the Plant Quarantine report, the tests proved the high quality of the consignment wheat, which had a protein content of more than 14 percent with a moisture of less than nine percent, as well as conforming to all technical specifications and international standards for phytosanitary and to all the requirements of the Egyptian Plant Quarantine.
The results of the samples showed that the Indian wheat shipment is free of all quarantine pests, in addition to its cultivation in areas free of serious quarantine diseases.
Bloomberg revealed in March that India is in final talks to start exporting wheat to Egypt, the world's largest importer, after the Russian invasion to Ukraine upset global supplies.
India is the second largest wheat producing country in the world, the report said, adding that the largest purchaser of Indian wheat in 2020-2021 was Bangladesh.
Egypt, Lebanon and Libya are among the Arab countries that depend the most on wheat from Russia and Ukraine, while Egypt ranks first globally in importing wheat.
Ukraine provides food for about 400 million people around the world, as Ukrainian farmers, and the Ukrainian armed forces, defend food security not only in Ukraine, but in the whole world.