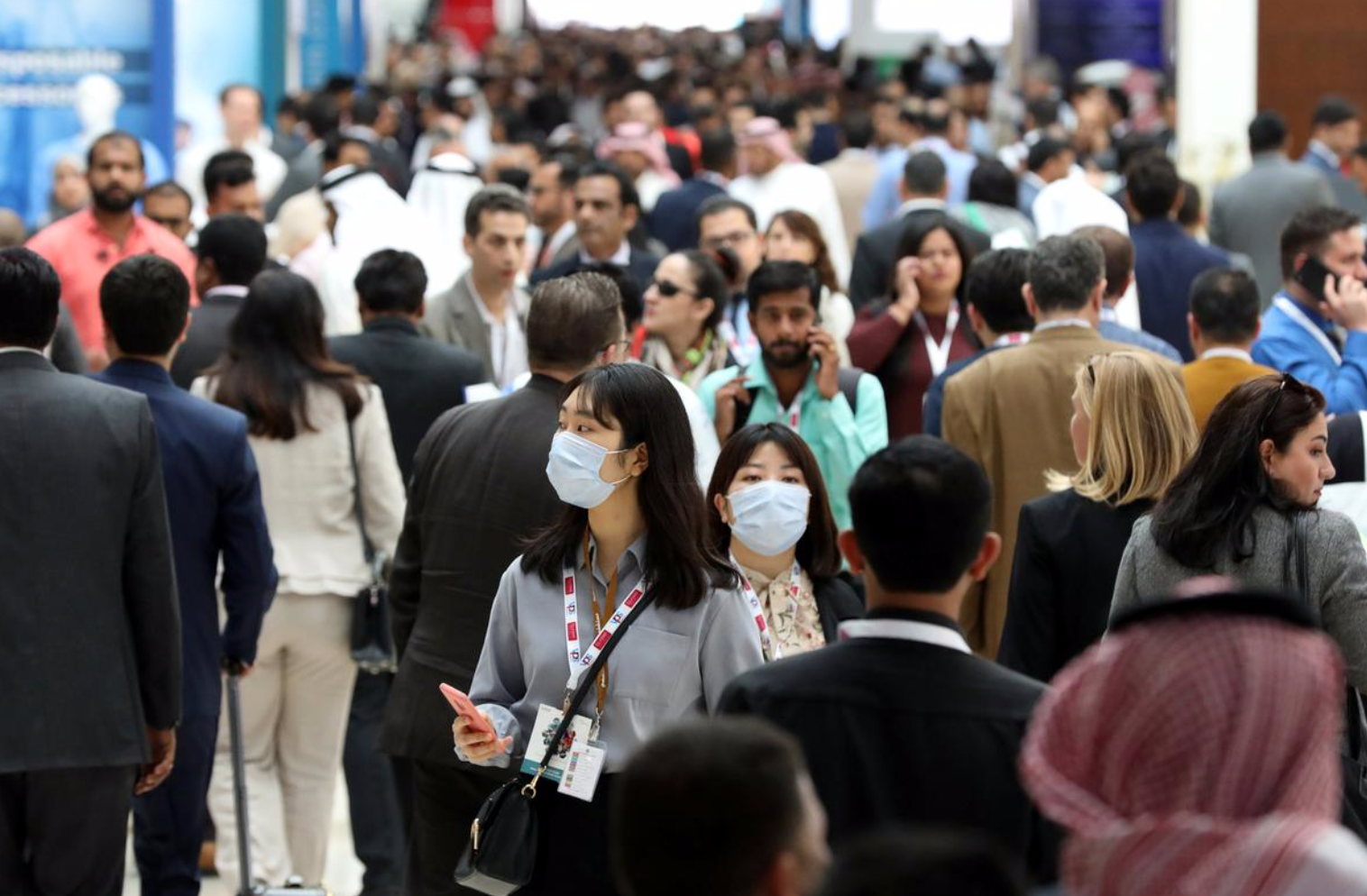 The Egyptian Ministry of Health and the World Health Organization announced on Thursday the third coronavirus case in Egypt – an Egyptian national returning from travels abroad.
The 44-year-old Egyptian citizen was traveling back from Serbia through France, where he spent a 12 hour layover, Health Ministry Spokesperson Khaled Megahed said.
Upon his arrival to Egypt he did not show any symptoms of the disease, according to the Ministry.
However, he began showing minor symptoms after a few days and went to the hospital, where a test for the novel virus, dubbed COVID-19, came out positive on Thursday, Megahed said, adding that the patient in question has been moved to quarantine. 
Megahead stresssed that the World Health Organization was immediately informed of the new case and that all preventive measures were taken regarding those who may have had indirect contact with the patient. 
The Egyptian Ministry of Health and Population and the World Health Organization had previously confirmed two coronavirus cases in Egypt, both of which were foreigners. The first case recovered from the virus and left quarantine earlier in February after testing negative, while the second case, a Canadian national, remains in quarantine, along with 1,500 other who may have been in contact with him. 
Megahed stressed that the government is maintaining full transparency regarding the coronavirus situation and abides by all international health regulations in coordination with the World Health Organization.
COVID-19 has spread to 80 countries and territories worldwide, killed upwards of 3,200, and infected over 95,000 people, prompting governments around the world to issue travel restrictions and cancel various events, with numerous airliners moving to suspend or ground flights as well.
Although Egypt has only confirmed three cases, several foreign travelers returning to France, Canada, and Greece from Egypt were also recently diagnosed with coronavirus, but it remains unclear where they contracted the infection.
Edited translation from Al-Masry Al-Youm