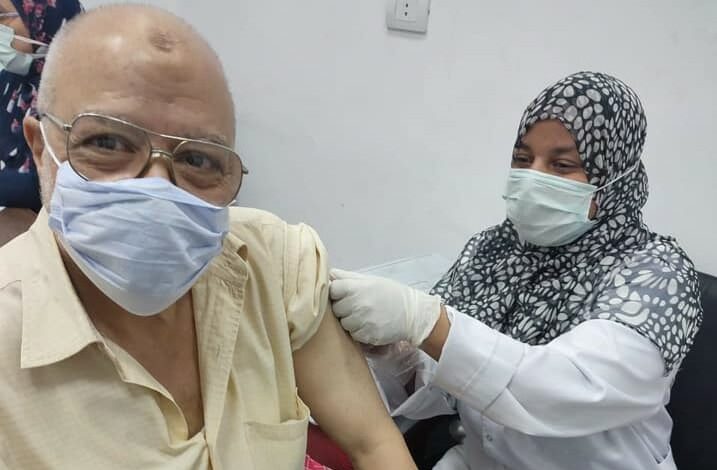 The Minister of Higher Education and acting Minister of Health and Population, Khaled Abdel-Ghaffar on Sunday announced that regulations for immunizing citizens against the coronavirus have been updated.
Abdel-Ghaffar explained that vaccination with the second dose of COVID-19 vaccines are now available in any vaccination center.
It was also decided that booster doses are available in any vaccination center as well, unless citizens received an SMS instructing them to go a specific one.
Vaccination with the booster dose for those over 65 years old will be three months after the date of receiving the last dose, he explained, while the booster dose for those under 65 years old will be after six months form the last dose.
The minister noted that according to the results of several scientific studies, it is recommended that the booster dose for those who received the Johnson vaccine will be only two months after their last shot.
Vaccinations with the third booster dose began on December 21 in Egypt.
Egypt was able in a short time to provide all coronavirus vaccines, including Sinovac, Sinopharm, AstraZeneca, Sputnik, Johnson & Johnson, Pfizer, and Moderna, as part of the state's plan to diversify and expand the provision of coronavirus vaccines.
The Ministry of Health and Population called on citizens to register on the ministry's website to receive the vaccine, stressing that the state spares no effort in providing vaccines to citizens for free, through permanent cooperation with international organizations and bodies.