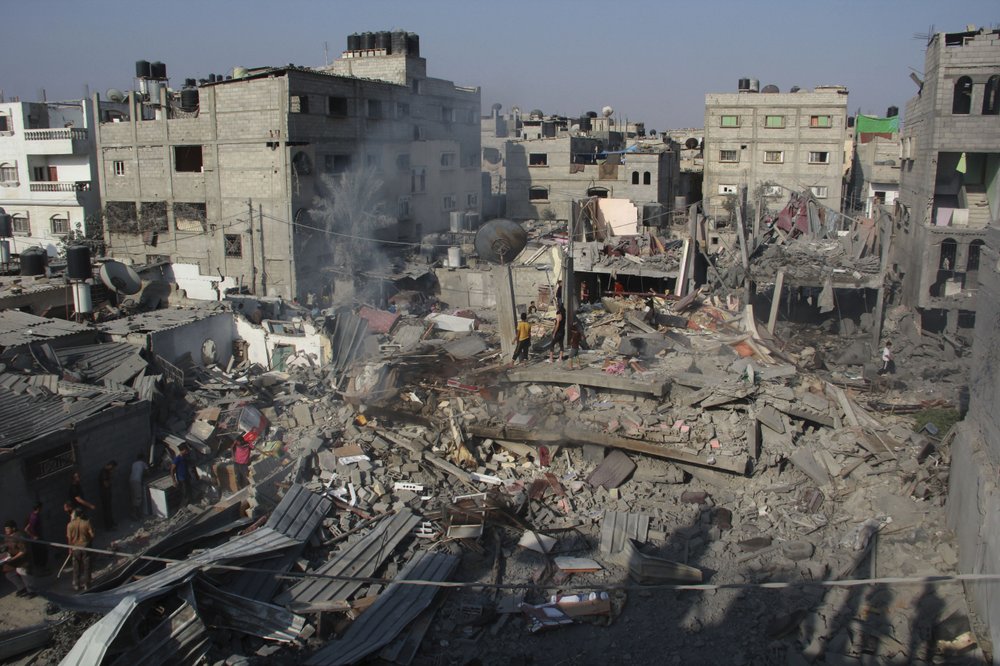 In a Sunday evening phone call between the Qatari Minister of Foreign Affairs, Muhammad bin Abdulrahman al-Thani and his Egyptian counterpart, Sameh Shoukry, the two reached a consensus that a ceasefire in Gaza is necessary.
The phone call comes within the framework of coordination between Egypt and other countries connected to the military confrontation in Gaza and the rest of the Palestinian territories.
The two ministers agreed on the importance of working to reach an immediate ceasefire between the two sides.
They also agreed to continue bilateral and regional coordination in acting on the interest of the Palestinian people.
Lat week, Egypt sent a security delegation to mediate between the Palestinian factions and the Israeli side, in an attempt to end the escalating crisis that reached its climax in the last days of the month of Ramadan and Eid al-Fitr.
Egypt has sent humanitarian aid to the Gaza Strip through the Rafah border crossing, and it also opened its hospitals in North Sinai to receive the Palestinians injured as a result of the Israeli bombing of the Strip.
Since last week, Shoukry has held talks with his Arab counterparts to discuss ceasefire efforts. Palestinian reports suggest the Egyptian efforts have not yet borne fruit.
Edited translation from Al-Masry Al-Youm
IMAGE: FILE – In this Saturday, Aug. 2, 2014 file photo, Palestinians stand on the rubble of houses destroyed in an Israeli strike in Rafah, southern Gaza Strip. (AP Photo/Hatem Ali, File)