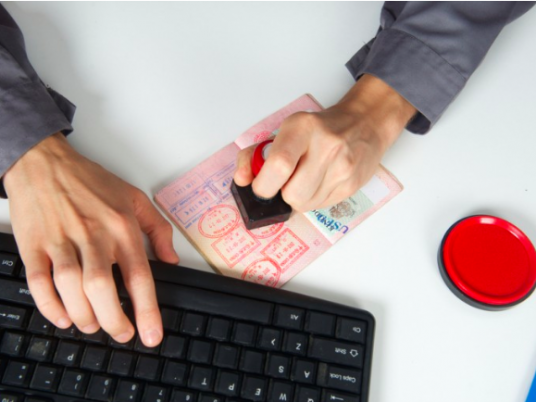 Cairo International Airport began on Monday applying the visa-upon-arrival system on citizens of Arab Maghreb countries and Libyans who reside in Gulf countries, without requiring the pre-visa security clearance procedures at Egyptian embassies.
According to security sources, citizens of Libya, Tunisia, Algeria and Morocco who reside in the Arab Gulf States will be able to obtain a visa upon arrival under the new system at Cairo International Airport.
The sources pointed out that the new decision does not include certain Arab countries such as Syria, Palestine, Jordan, Lebanon and Sudan. Nationals of these countries are still required to obtain security approvals and visas from embassies before traveling to Egyptian airports.
According to Tourism Minister Yehia Rashed, by the end of April Egypt will begin implementing a new visa system that will become operational on June 1.
"Under this system, any tourist anywhere in the world will have the right to apply for an electronic visa," Rashed told Al-Masry Al-Youm on the sidelines of the Arab Tourism Forum in Dubai on April 26.
The decision will allow expatriates in Gulf countries to obtain a visa to enter Egypt upon arrival at the airport and will be effective starting in May, he added.
Egypt will announce a list of countries whose citizens can enter Egypt by obtaining a visa at the airport, Rashed said.
Restrictions imposed on the entry of citizens from Arab Maghreb countries to Egypt have been canceled. These facilities aim to restore the flow of tourism to Egypt, he added.
Edited translation from Al-Masry Al-Youm