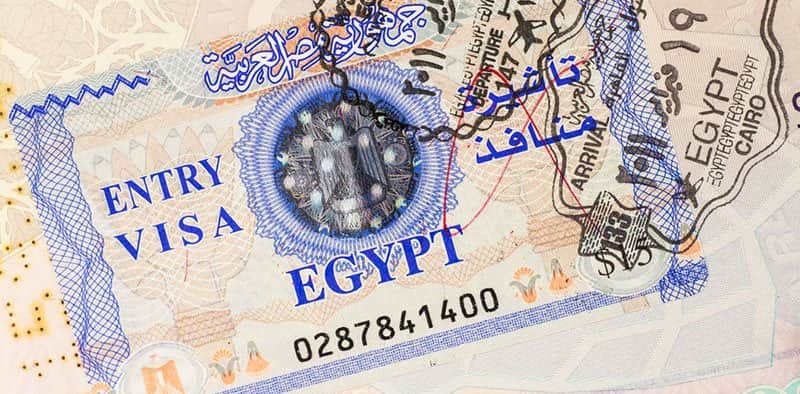 Egypt has extended the period of permitted stay for tourists, Prime Minister Mostafa Madbouly announced in a Monday meeting with the Egyptian cabinet and officials from the Ministry of Tourism and Antiquities.
Under this new decision tourists may extend their period of permitted stay, originally 90 days per entry, by up to five years. Madbouly said this must be done through Egyptian consulates across the world or through the electronic visa portal.
The cabinet is also set to provide entry visas for those coming in from the US, UK and the Schengen area, and will also provide a US$10 discount on visas for tourists heading to Egypt provided they land in Luxor Airport from June until August, as part of the  "Summer in Upper Egypt" initiative.
Egypt's tourist visa is issued at $25 or $60 for multiple entries.
The Foreign Ministry previously announced the completion of the first phase of the E-visa project which covers 46 countries and offers electronic visa application system for multiple nationalities, in June 2019.
The eVisa for Egypt is a single-entry visa. Valid for a maximum stay of 30 days, its is "compulsory" for travelers wishing to visit Egypt for tourism, business and transit purposes, according to the official website.
The ministry indicated that this step came in light of the government's efforts to attract tourists from across the world to Egypt. The Foreign Ministry's willingness to facilitate the procedures of Egyptian visa issuing, especially for businessmen, hopes to encourage investment flows and nourish the trading sector.
Acquiring an E-visa necessitates a valid passport for at least six months from the issuing date, printing the E-visa, travel itinerary, invitation letter and hotel bookings.
Egypt's tourism sector revenues have increased by 28 percent, jumping to $12.2 billion in the fiscal year 2018/2019 compared to $9.8 billion recorded during the previous fiscal year, MENA news agency reported.