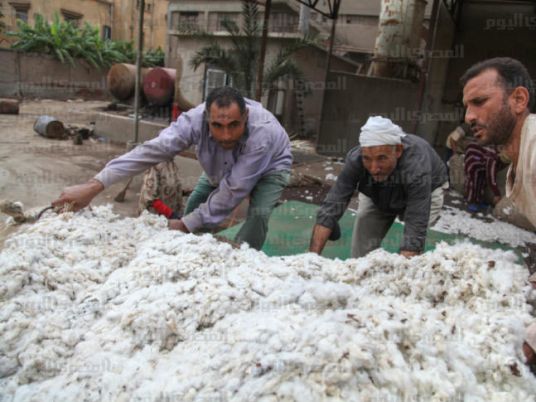 The Egyptian government has set the total value of a plan to modernize the state-owned textile sector at LE24 billion, which may still increase.
The plan includes modernization of the Cotton and Textile Industries Holding Company and more than 30 other affiliated companies, under the supervision of the Ministry of Public Enterprise Sector.
Head of the Cotton and Textile Industries Holding Company Ahmed Mostafa said that the company has begun evaluating a large number of its land plots, through the government assessment bodies and legitimate channels, in preparation for the sale and to provide the necessary funding to implement the modernization plan for the companies.
In a statement to Al-Masry Al-Youm, Mostafa said that between LE23 and LE24 billion has been allocated for the modernization plan.
He added that the Minister of Public Enterprise Sector Ashraf al-Sharkawy has held meetings with ministers of agriculture and industry to reach an agreement on cotton policies and agriculture that will serve development of the textile industry in general.
"We are in the process of developing the cotton ginning facilities and reducing the number from 25 to 11, to be located in governorates that cultivate cotton. The equipment will be modernized to the highest level of technology and efficiency, with the training of workers, and then the development of spinning and weaving stages," Mostafa said.
He added that these spinning and weaving companies owed debts to several parties headed by the National Investment Bank, the National Organization for Social Insurance and the ministries of Electricity and Petroleum for the consumption of gas.
Mostafa said that land plots owned by these companies will be exchanged for repayment of debts in favor of creditors.
Edited translation from Al-Masry Al-Youm