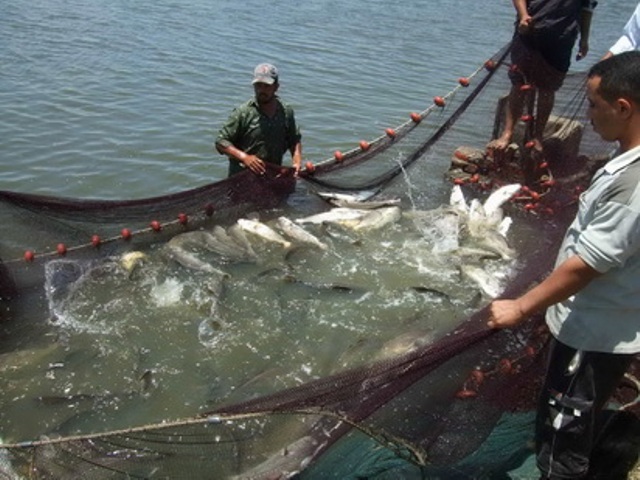 The Ministry of Agriculture and Land Reclamation on Friday said that it aims to increase Egypt's production of fish to two million tons in two years.
The ministry's plan is meant to increase the annual per capita fish consumption in Egypt to reach 20 kilograms, said a well-placed official with the General Authority for Fish Wealth.
The biggest fish farm in the Middle East is planned to be built in the new Suez Canal axis, the official added.