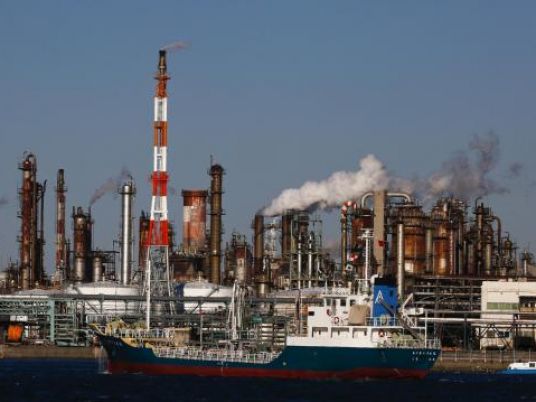 Egypt has agreed a liquefied natural gas (LNG) supply deal with British oil major BP through 2015 and 2016, but for less than first proposed, Egyptian officials and trade sources said.
BP will supply 16 cargoes under a deal with the state-run Egyptian Gas Holding Company, or EGAS, compared with the initially agreed 21 cargoes.
This deal was meant to form part of a major tender Egypt awarded in January to buy 70 LNG cargoes, worth about $2.2 billion, but recurring delays threw the deal with BP into doubt as Egypt scrambled to cover its energy needs.
"We signed with BP to supply 16 cargoes of liquefied natural gas, that will be received through 2015-2016," head of EGAS Khaled Abdel Badie told Reuters.
As part of the January tender, commodity trader Trafigura won the right to supply 33 cargoes, Vitol nine and Noble Group seven.
The remaining 21 cargoes were to be supplied by BP, with the first shipments scheduled to arrive from April. But delays to signing a deal until recently has reduced the number of deliveries, sources with knowledge of the matter said.
BP declined to comment.
Egypt has emerged as a major new market for LNG just as demand in the world's biggest consuming region Asia weakens, driving prices 60-percent lower and prompting traders to seek alternative opportunities.
Falling output and rising demand are transforming Egypt from an oil and gas exporter to an importer.
Alongside the current purchases, Egypt has also struck LNG import deals with Algeria's state-run Sonatrach for six cargoes and Gazprom's trading arm for 35 cargoes.