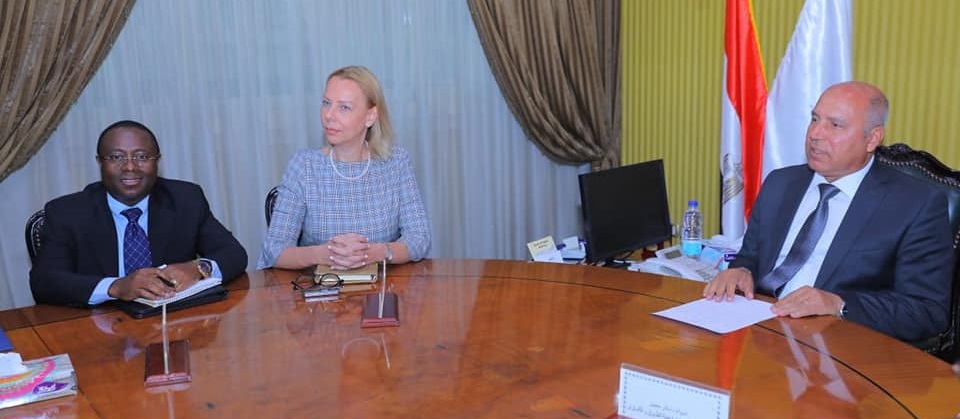 Egyptian Transport Minister Kamal al-Waziri met on Monday with an African Development Bank (AfDB) delegation to discuss cooperation on road and river transport projects. The meeting took place in the presence of representatives of the Transport Ministry and the Ministry of Investment and International Cooperation.
The minister said that one of the roads that could serve investment cooperation between Egypt and AfDB is the Cape-to-Cairo Road. He mentioned the potential for cooperation in the implementation of the section within the Egyptian territories Cairo-Arqeen.
He explained that this road passes through the governorates of Fayoum, Beni Suef, Minya, Assiut, Sohag, Qena, Luxor and Aswan, and from Aswan to the Egyptian borders, through Toshka, until Arqeen, then into Sudan.
Waziri added that the second project, which could also be a field for joint investment cooperation, is the construction of the floating dock in Lake Nasser.
He said that this dock would contribute to ship repair operations, aiding the movement of goods between Egypt and Sudan and the development of tourism behind the High Dam and between Egypt and Sudan.
Waziri pointed out that this project is an important part of the initiative to link Lake Nasser to Lake Victoria.
He added that these two projects are of great importance for several reasons. Due to Egypt's presidency of the African Union, it is keen on making land and river connections with African countries.
He added that these projects serve both Egyptian and other African citizens and open up new opportunities for employment, achieving comprehensive development.
The two sides agreed that the Egyptian Transport Ministry will conduct a technical, environmental and economic study of the two projects and submit it to the AfDB to activate joint investment cooperation in these projects.
Edited translation from Al-Masry Al-Youm