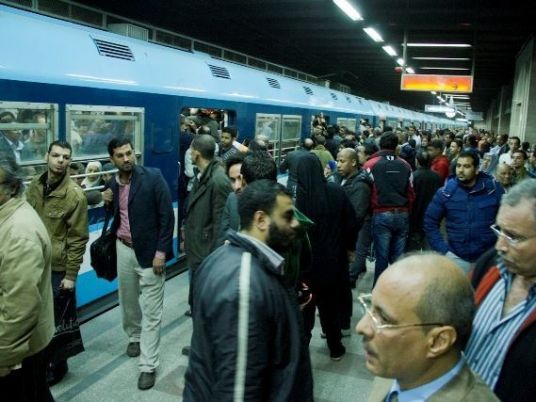 Egypt Transport Minister Hisham Arafat said Saturday that any increase in the value of the metro ticket is in the interest of the citizen, so that the government can spend more on hospitals and schools and on continuous maintenance of the metro lines, especially the first line.
In a statement on Saturday, Arafat said that the wrong pricing system caused the collapse of the first line which is not subject to periodic maintenance and must be updated.
He added that the service is collapsing because the government is not able to the spend resources on it, and there must be a solution, which is that passenger should pay part of it.
"Our goal to serve the citizen, and if the subway stopped for one hour this will cause paralysis in the country. In order to continue the service the price [of the ticket] has to be raised," he added.
Cairo's underground train system, launched in 1987, is one of the oldest in the Middle East and Africa.
The metro ticket price was doubled in March to LE2.
According to the Minister of Transport, the decision was necessary to guarantee that the metro would not be suspended and would be able to absorb the growing number of users after operating new lines.
The metro service has accrued losses of up to LE200 million annually since 2010, besides accumulated debts of up to LE 500 million, owed to a number of ministries and companies, according to a ministry statement in March.
Edited translation from al-Masry al-Youm