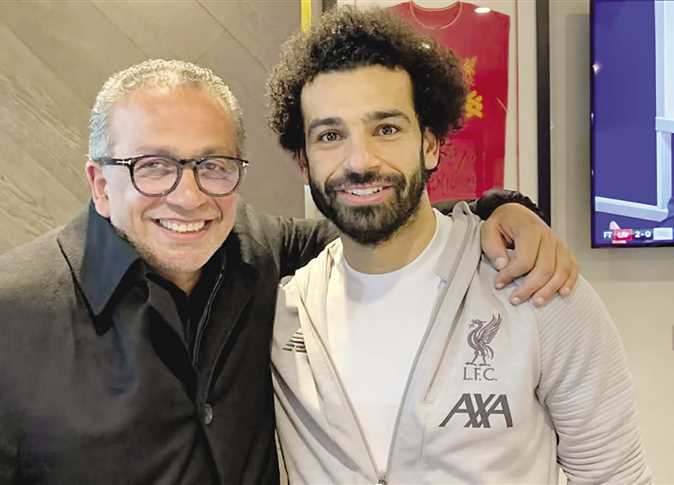 Egypt's international and Liverpool FC star Mohamed Salah pledged to join the Egyptian national football team during its camp in March, where the team will witness their first confrontations in the qualifiers for the 2022 World Cup.
This came during a friendly meeting that brought together Amr al-Ganainy, head of the Egyptian Football Association's five-member committee, with Salah, following Liverpool's match against Manchester United in the English Premier League competitions.
Ganainy was in London for a business trip concerning his banking work, and showed great interest in stopping by Liverpool to watch the Reds match against Manchester United at the Anfield, and meeting with Salah after the end of the match.
The two sides gathered at the Anfield stadium, partaking in a conversation session regarding each of their expectations of the results for the African qualifying round for the 2022 World Cup, and the best group in terms of competitors for the national team.
During the session, Salah said he was looking to participate with the national team to qualify for the 2022 World Cup, in addition to re-team to compete for the African Cup of Nations to be held in Cameroon in 2021.
According to an informed source, Ganainy is seeking to eliminate the bad blood that arisen between Salah and the EFA under the former board headed by Hany Aburaida.
Salah's issues with the EFA stretch back to before the World Cup in June 2018, when the association used Salah's photo on the national team airplane without his permission.
This caused him copyright issues with his sponsors.
In early August 2018, Salah sent a list of demands to the EFA, which included distancing himself from the national team and federation "outside the pitch."
Salah stated that he would also provide neither interviews nor photographs, and would not take part in any press conferences except for referring to his agent for permission.
In addition, the EFA would be responsible for providing appropriate security for the national team to accompany them. Salah would also not be obliged to take part in any ads concerning the national team, and any photo of his would not be used unless the EFA asked his agent first.
The EFA responded by publishing a statement across its twitter accounts, which they later claimed were fake, threatening to refer Salah to a disciplinary committee.
Edited translation from Al-Masry Al-Youm