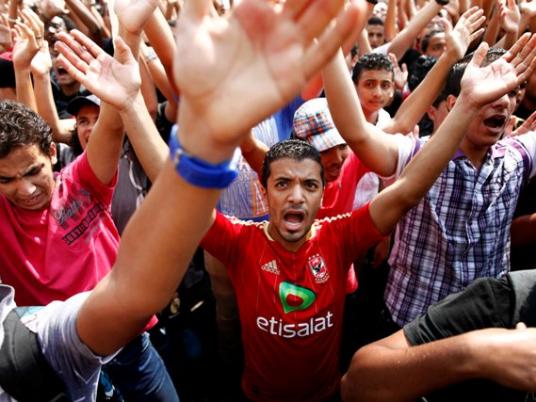 The Egyptian Football Association has announced that league will start on its scheduled date on 2 February, following the death sentence issued against 21 defendants involved in the Port Said football violence last February.
Hamada al-Masry, a member of the EFA board, told the Turkish Anadolu news agency on Saturday that the league, which has suspended all activity for the past year, will resume, calling the ruling in the Port Said trial "satisfying."
The EFA, according to Masry, has all required security approvals.
He also added that Port Said's Al-Masry Club will be excluded from the upcoming season, in accordance with the federation's decision to suspend it from competing for one season.