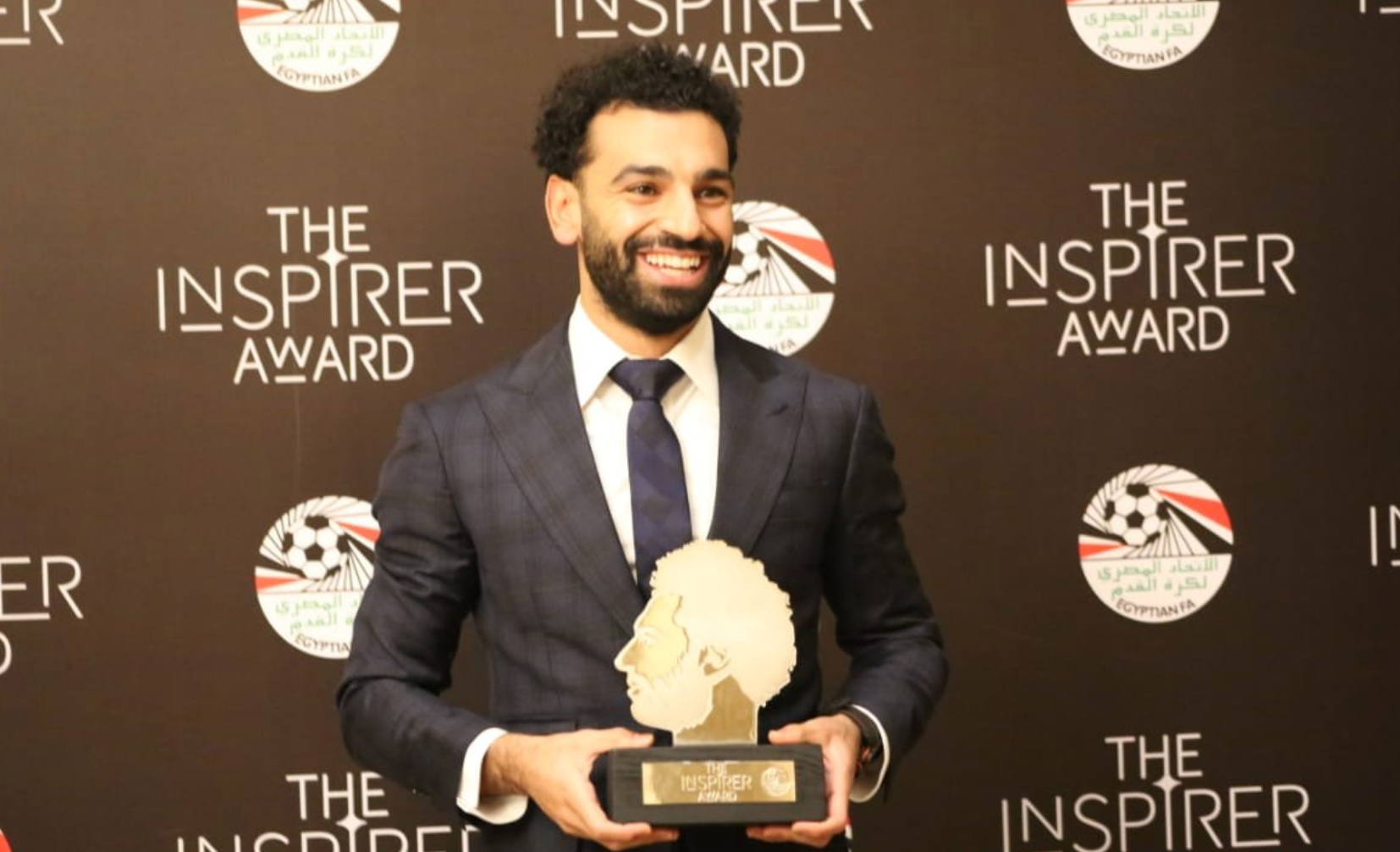 On Wednesday, the Egyptian Football Association (EFA) held a ceremony to honor Liverpool and Egypt's national football team star Mohamed Salah with the "Inspirer" award, deeming him a symbol of inspiration for millions of young people.
EFA head Amr al-Ganainy, presented Salah with the award, which was designed in the shape of Salah's face.
Additionally, the EFA released a short documentary film about Salah's career.
The ceremony was attended by Egypt's Minister of Youth and Sports Ashraf Sobhy, along with EFA officials and legendary Egyptian footballers, including Mahmoud al-Khatib, president of Al-Ahly Club, Hassan Shehata, the former coach of the Egyptian national team, Gamal Abdel Hamid, Magdy Abdel Ghany, Hazem Imam, and Emad Meteab.
Salah, 28, joined Liverpool in 2017, and won the English Premier League last season, in addition to the European Champions League and European Super Cup in 2019.
He was also named a top scorer in the Premier League for two consecutive seasons.
Salah recently joined the Egyptian national team in Cairo in preparation for the November 14 and 17 matches against Togo.
The matches are qualifiers for the Africa Cup of Nations, which will be held in Cameroon in 2022.
Photo credit: Ahmed Adel (@ahmedadelradio) via Twitter