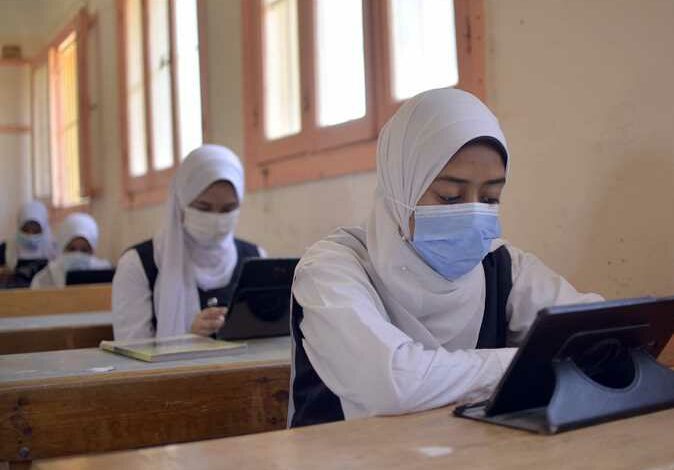 Shadi Zalta, spokesperson for the Egyptian Ministry of Education and Technical Education, revealed the latest developments in schoolchildren who have recently acquired the respiratory syncytial virus.
He explained that wearing a facemask for students will be applied once again as one of the precautionary measures within the guide of the Ministry of Health and Population.
Classrooms and halls will be disinfected and sterilized also.
Zalta's remarks came on Tuesday during an interview with Ahmed Moussa's TV show "Ala Massoulity" (On My Responsibility) on the privately-owned satellite channel Sada al- Balad.
He went on to reassure parents that the school year and education process is going well and regular.
He repeatedly said that any cases of syncytial virus are dealt with immediately.
Zalta stressed that any student who feels tired can take a sick leave; and upon their return to school they can present a medical certificate letter from a recognized hospital or a doctor specifying the case.
He explained that there has been complete coordination between the ministries of health and education since the emergence of the syncytial virus, and there is coordination regarding the examination, isolation and follow-up of students in the classrooms.
Zalta said that when a student feels fatigued, the parents will be notified immediately; and the student will remain at home until fully recovered.
He said that the Education Minister directed to make it easier for absent students who have a medical excuse to attend an exam at another allocated date during November.